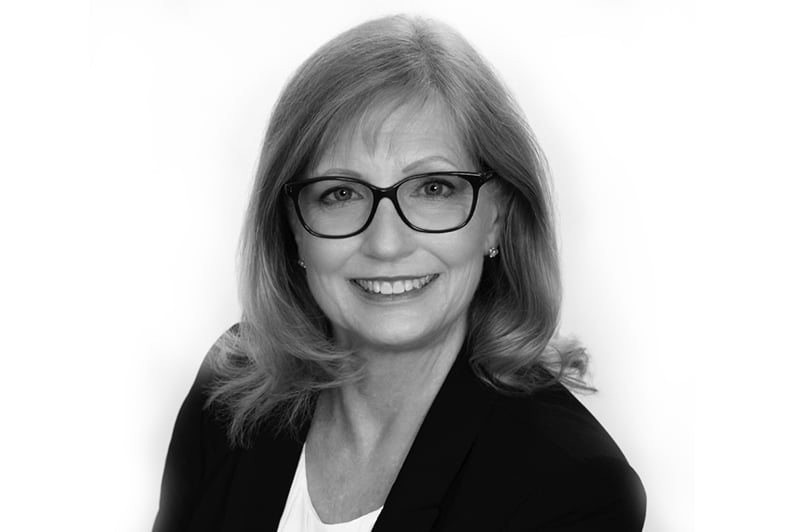 Audrey Burgher
Set up your free 15 minute consulting appointment today
Training/Activating the SET
"For where two or three have gathered together in My name, I am there in their midst." Matthew 18:20
School Emergency Team (SET) Training
Training the SET for its responsibilities in safety and security and emergency preparedness, including emergency Pray-Care-Share (PCS) response, is an important part of the SET development process. The SET trains to handle School safety and security issues and to mobilize the congregation in response to emergencies of all kinds. Emergency Pray-Care-Share (PCS) Teams receive ongoing training on how to pray for people, meet urgent needs, counsel and guide survivors into recovery programs, thus giving the administrator more time to focus on leadership and School while the SET handles most crisis needs.
Over time, the SET develops the spiritual, emotional, physical and mental resilience of the School.
Spiritual resilience is the ability to stay true to our relationship with Jesus Christ under all circumstances and to follow the leading of the Holy Spirit.

Emotional resilience is the ability to stay calm under pressure and to manage our fears. Emotions tell us if things are going well or not. In times of stress or high performance (like a crisis or disaster), our emotions can overwhelm us if we are unprepared.

Mental resilience is the ability to know what to do and how to make good choices in difficult situations.

Physical resilience is the ability to stay alive in difficult situations and to maintain health during normal times.
As you learn how to operate your SET, think about the people in your School and community. How will their lives be improved through the efforts of your team, even if they were never to face a crisis or disaster?
ACTION STEP:
Define your School Emergency Team's (SET's) Response Group Area
This is an area within a 2.5-mile radius around your School (5-mile radius for suburban, 15 mile for rural, 30 - 100 miles for remote areas) to which you will give special attention toward understanding the needs of the people, and then will prepare to meet them in any crisis. If your School or Churches in your 2.5 mile radius have conducted a demographics study, share that with your area's Churches.
Assemble your SET for a planning meeting.

Get a local map and draw a circle in a 2.5-mile radius around the School (5-mile radius for suburban, 15 mile for rural, 30 - 100 miles for remote areas).

Mark out the main neighborhoods.

Describe the kind of people living there and answer the following questions:

What crisis do they currently face? Divorce? Job loss? Violence? Crime? Flood zone? (See School Capacity Assessment for ideas that fit your local area)

What is God calling your School to do about it? What can you do right now to help?

What kind of natural or man-made disasters are possible in your response group area?

How is God calling your School to prepare? When the unthinkable happens, what will you be prepared to do for the community?
Emergency Team Role Training and Biblical Readiness
Once you've selected your School Emergency Team, we strongly recommend they take the specific CEN Role training available on our site. We've developed (or are in the process of developing) specific training for each role. You can get more information on these trainings at http://www.christianemergencynetwork.org/resources.
Administration Officer

Operations Officer

Public Information Officer

Logistics Officer

Planning Officer

Prayer Officer

Care Officer

Share Officer

Finance Officer

Safety & Security Officer
It is so important that as your SET focuses on crises, that each SET team member's faith be strengthened in an ongoing effort. This is called Biblical Resilience. CEN has developed a checklist evaluating four key aspects of life that, if proactively sought after, will impact and strengthen Biblical Resilience. The areas addressed are Spiritual, Emotional, Mental and Physical components. Again, the SEMP Survey is included in Appendix D.
Role of a School Emergency Team
The following are guidelines for creating a School Incident Response Team within your school should you deem it necessary. The School Incident Response Team is part of the School Emergency Team responsible for the School building and properties during a crisis and disaster. The positions listed are recommendations and can be adapted to the needs of your particular site. We recommend that several people be designated and trained for each position and that each position be represented on every possible school day or at every school event.
The School Incident Response Team prepares to respond to threats against the School when on the school site or at School sponsored functions. Responsibilities include:
Training and maintaining a School Security Team

Enacting the School's policies on Use of Force, Use of Firearms, Use of Non-lethal Weapons, Use of Restraints.

Dealing with:

Dangerous person on site

Unruly people

Suspicious people

Suspicious package/item

Telephone threats

Building Emergency Procedures
Training is available for the setup of the School Emergency Response Team and School Security Team.
Building Coordinator
A building coordinator is a staff member or volunteer trained to know the floor plans of each building and the emergency evacuation procedures for any emergency—medical, fire, tornado, etc. The building coordinator may be involved in long-range planning. (Your School disaster response coordinator or building trustee might be appropriate for this position.) The building coordinator should set up meetings with local EMS, law enforcement, and fire department leaders to help set up emergency plans appropriate for and specific to the local area. Many local police/fire/EMS departments have the ability to download school floor plans into their systems so they can bring up these floor plans when an emergency arises. This is the preferred procedure for rapid response. If this is not an available technology at this time, the building coordinator can make sure updated copies of buildings and grounds are provided to these emergency personnel each school year.
A building coordinator may be responsible for:
Receiving status reports from the Incident Coordinator.

Relaying status report information to the emergency agency/agencies involved (e.g., fire department, police, paramedics, emergency management, etc.).

Coordinating with the emergency agency/agencies any needed evacuations or other emergency actions.
A building coordinator may work with the emergency response team to:
Coordinate emergency planning activities.

Assist with recruiting team members.

Schedule training.

Communicate ongoing plans.
Incident Coordinator
The incident coordinator on duty assumes responsibility for implementing the local School emergency plan at the time of the incident, providing leadership until personnel with more experience arrive on scene. (The School Principal or other School leaders might be appropriate for this position.) Responsibilities may include the following:
Ensuring that all emergency response team members are assigned duties and understand all emergency procedures.

Working with other emergency response team members to evaluate an emergency.

Ensuring proper emergency communication.

Delegating needed emergency actions.
The incident coordinator may also be called upon by the emergency agency/agencies involved to aid in crowd control and building evacuation. The incident coordinator should immediately identify her/himself as such to maintenance personnel and emergency agency personnel responding to an incident.
Medical Response Team Members
Medical response team members are members of the emergency response team who have been trained in medical emergencies. Responsibilities may include the following:
Providing "first responder (medical) service" to those incurring a medical emergency until medical personnel with higher training arrives on scene.

Conducting a primary assessment of the medical emergency situations and reporting this assessment to appropriate personnel.

Participating as emergency response team members in emergency situations when their medical expertise is not required.

Providing medical assistance and support until professional help arrives.

Remaining "in charge" of a medical emergency situation until professional help arrives.
Medical response team members should immediately identify themselves as such to any personnel responding to the incident.
Emergency Response Team Members
The remaining emergency response team members are staff members or volunteers who are trained in evacuation techniques and use of fire extinguishers. Emergency response team members know the location of approved tornado shelter areas in the building. Responsibilities may include the following: Building evacuations—responsible for reporting to the incident coordinator that their assigned section has been cleared during an evacuation.
Work in coordination with the building maintenance/trustees to minimize hazards.
If available, maintain hand-held radios to coordinate with the incident coordinator or other team members.
Emergency response team members should immediately identify themselves as such to any personnel responding to the incident.
School Emergency Team (SET)
Example Functions Before, During and After Emergencies:
Before an emergency the School Emergency Team (SET) gets ready to respond by completing the ReadySchool Training and maintaining a level of readiness by recruiting, training and certifying volunteers. Below are some examples of ways a School can respond in an emergency.
During an emergency, the SET can mobilize the School to operate using:
Pray-Care-Share Teams and Stations
A prayer station where survivors can seek God's provision and grace and receive prayer from clergy and School members.

A care station providing comfort, respite and relief, shelter, food, and services.

A crisis-counseling station providing emotional and spiritual guidance.

After an emergency, the SET will do a review of the response and make changes to the EOP as necessary.
The SET Functions include:
1. Crisis Communications
The SET builds a database of School members and their response capabilities with redundancy in case the data is lost in an incident, preferably off site and in multiple locations. During big emergencies, your local CEN ReadySchool can mobilize the resources of numerous Christian organizations, Schools, businesses, media and Christian volunteers all at once through their list of SET's. Crisis communications ensures all School members are accounted for, communicated with as able, and informed of changes in services and support. Through the use of the CEN online School Response Group, updated information and events are posted for School members to stay informed through the recovery stage. The school's own Public Information Officer ensures the internal and public information is timely, accurate, and Gospel honoring.
Every staff member of the School should be encouraged to sign up for CEN ALERTS online to receive up to the minute incident information; a Christian worldview; and a response to national, state or local events located at www.christianemergencynetwork.org. During an emergency, these alerts will be invaluable to communicate how Christians may respond together.
One of the biggest hurdles for Schools during a crisis is communication. A major part of the EOP (Emergency Operations Plan) should include procuring and identifying multiple ways to communicate with all staff during an emergency. Relying solely upon cell phone communication during an emergency is not as reliable or efficient as one might believe. Intercom communication amongst staff is also not completely reliable and the team needs to remember that the intruder can hear all directions given via the intercom system. Closed circuit radio communication is probably most efficient but has its drawbacks, also. Using a mixture of these communications might set up enough redundancy to get through most emergencies.
Preset communication tools need to be in place as part of the School's comprehensive EOP. In our county, for example, every classroom had a set of laminated, color-coded construction paper that teachers/classroom aides knew to display in their outside window. Local emergency personnel were aware that these color-coded papers signaled that help was needed ASAP if the color paper displayed was red. If the paper displayed was yellow, help was needed but it was not an immediate emergency. If the paper displayed was green, all was clear in this classroom and help could be focussed elsewhere. Keep in mind, any emergency can be a fluid situation, the SET Leader needs to remind professional emergency personnel to recheck all classrooms until an "All Clear" has been issued. In addition, classrooms that do not have any coded papers displayed might need immediate attention, too, as there may not have been time to signal the code.
2. Referral Network
SET's interact closely with other Schools and often are the guiding force behind the ReadySchool's unified community effort. With a vibrant ReadySchool, not every School needs to be an expert in every kind of emergency response; each provides what God has uniquely called them to do in a community response effort.
Schools can fill different roles in training, warehousing supplies or other efforts. During non-activation periods, the SET's serve the ReadySchool as a referral network. They also resource meeting the needs of people at their point of crisis and helping them find a Christian fellowship where they can recover and find a new direction for their life. The SET's are also in a position to potentially mobilize a response to attacks on Christian values or Christian organizations related to emergency responses of all kinds.
3. Sharing Resources
School "A" has a great counseling program. School "B" has a homeless shelter. School "C" has a food pantry. By assessing and sharing this data, Schools A, B and C can respond together to meet needs. The SET is able to make these connections and provide a broader range of solutions to each crisis or disaster through the network on behalf of their own School as well as to reach the community with the Hope of Christ. CEN ReadySchool member schools and individuals can post their needs online and request support from other ReadySchool leaders to mitigate their incidents.
4. Broad Collaboration
As a ReadySchool grows as a beacon of light in the community, working alongside more SET's, and more Christians participate and the influence grows, a ReadySchool/ReadyCity group develops. At this point, the ReadySchool engages in partnerships with government and non-governmental agencies as well as Christian agencies and networks to foster greater capacity and to expand the efforts of one local School into a greater impact in the community. In addition to the network of ReadySchool's and the ReadySchool infrastructure, the CEN national network collaborates with ReadySchool leaders to further support local efforts. The CEN national network acts as a support behind the scenes to the local schools and local response where incidents are best managed.
5. Capable and Coordinated Biblical Response
The fully mature SET is relied upon for its ability to maintain a meaningful, biblical and sustainable contribution to the needs of people in emergencies. During disaster responses, the capabilities of a School Emergency Team (SET), working in a ReadySchool alongside a national network team, provides the complete infrastructure for a self-mobilized, self-organized, and self-sustained Christian response. This coordinated local to national network provides a "go to" partner for federal or local emergency managers that does not need to ever compromise on its spiritual values. The national CEN network supports the local School by providing federal and state relationships, resources unique to the Christian readiness community, nationally recognized partners in readiness, and a response platform using all forms of media to assist in any incident response.
6. School Safety and Security Response
Utilizing experts, the SET trains their leaders and staff on how to handle School safety and security issues and to mobilize the staff in response to emergencies. The school's Emergency Pray-Care-Share Teams (part of the SETs) receive ongoing training on how to pray for people, meet urgent needs, counsel and guide survivors into recovery programs; thus giving the administrator more time to focus on leadership and the School itself during a crisis while the SET handles most of the response needs.
7. School's Own Capacity Focus
As the SET completes the School Capacity Assessment, they will identify their own capabilities as a School. This will direct them on how they want to respond during a crisis. Before and during a crisis, it is the responsibility of the SET to further develop the capacity focus of the School and how they plan to engage in responding to the crisis.