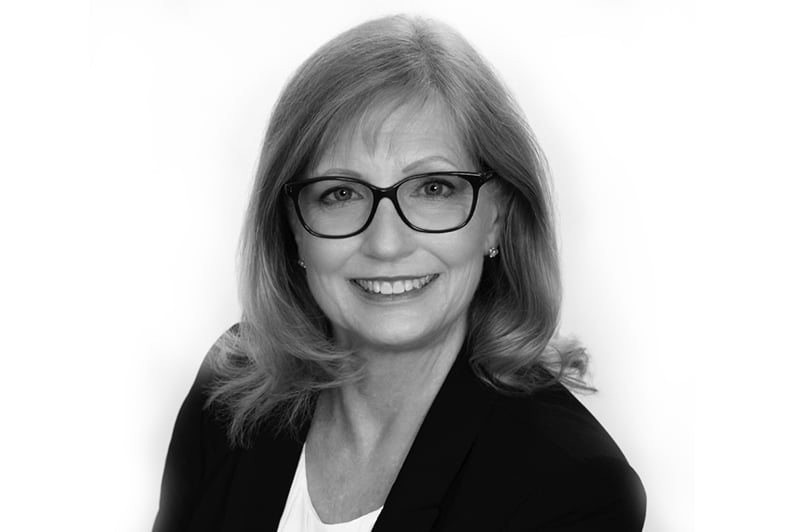 Audrey Burgher
Set up your free 15 minute consulting appointment today
Sharing the Hope Appropriately
"But let us, who are of the day, be sober, putting on the breastplate of faith and love; and for a helmet, the hope of salvation." 1 Thessalonians 5:6
Finding "Your Way" in Disasters
What are the stages of disaster response?
In order to effectively pray/care/share within disaster settings, it is helpful to understand the five distinct phases of any disaster or personal emergency. There are specific victim needs during each phase and your ability to respond to these needs varies from phase to phase.
The first phase is the "Acute" phase. During the acute phase the disaster/emergency is still unfolding. It is wise to assist first responders, pray for them and support their efforts as much as possible.
The second phase is called the "Heroic" phase, which is what it sounds like, people are doing heroic things such as rescuing people. Often it is victims helping victims, neighbors helping neighbors.
The third phase is called the "Honeymoon" phase. During this phase people are responding from all over the country to come and help. It is a honeymoon phase because all of these people have come to help and it gives assurance to victims everything will be alright but responders often go away within days of the incident.
The fourth phase is referred to as the "Disillusionment" phase. The longer the recovery takes the more impatient victims become. They still don't have power; they can't get back in their homes; they are waiting for vouchers, etc. Tempers tend to be short, and normally courteous people can become a bit surly.
The last phase is generally referred to as the "Reconstruction/Renewal" phase. After what can sometimes be a long disillusionment phase, things are starting to come together. Debris is cleared away; buildings are being rebuilt, routines resuming, and people are returning to a "new normal" life.
Here is where to apply the Pray/Care/Share principles in everyday situations with family and friends and may also be used in a disaster context to share with victims in all five phases and over a long term "Reconstruction/Renewal/Recovery" process.
How can you help those searching for God in crisis?
This is a common question asked by those facing a crisis. In fact, according to the New England Journal of Medicine 90% of those in crisis will ask: "Where is God in this?" People will either move closer to Him or further away. 1 Timothy 2:1-8 explains that we must first pray.
Pray for people affected by the crisis and plead for mercy upon them while giving thanks to God for their lives. We must pray for peace, quiet and godly lives and that all men will seek Him, be saved and understand the truth of the Gospel. "For there is only One God, and one Mediator who can reconcile God and people; He is the man Christ Jesus."

Pray for compassion and understanding of those you encounter who are different from you. Pray for empathy, so that those who are victimized will understand that you are truly there for them during their time of need.

Pray for the Holy Spirit to fill your being with His strength before going out into the field.

Pray for courage, insight, boldness, and perseverance. Acts 1:8
Mary Marr, CEN President and Founder, says: "Prayer is not me motivating God to save my family member or friend; it is me being motivated to do my part."
Imagine a radio when talking about prayer. Prayer will "tune" us into God. God's signal is always present, but we aren't always tuned into it, and may in fact, be tuned into something else entirely. To be prepared for emergencies and disasters we need to be tuned into God. Be spiritually prepared.
Pray for the victims. Often when you visit someone's bedside in a hospital Christians will come and pray for the patient. Do not forget to pray also for those in the same room who you may not know.

Pray that they feel the presence of Christ in the darkness they are going through. Pray that God will guide them and give them strength to deal with the crisis at hand. Pray God will give them wisdom to make the right decisions in the aftermath.
The first step and continual step in our response is PRAYER.
Pray that God gives you the patience to listen to what a victim needs, and for the strength to support them.

Pray that God uses you as a beacon of light, love, and hope and that you recognize the people He has put in your path that you are called upon to minister to on that day.
The second step is to lovingly CARE for those in need.
Where is God in all of this? Why did God allow this to happen? These questions are often posed in the early phases of a disaster. As Christian care-givers, what people really need at this stage is for someone to truly listen without feeling a need to say something or try and "correct" what a victim is saying. It is important to let them vent. This is called cathartic ventilation. They may be angry at God, and that's Ok. God has broad shoulders. In the aftermath of a disaster people are searching for help, and also searching for answers. It is our job to support them, and graciously listen to them. It is in this caring phase that spiritual transformation initially takes place.
Ed Silvoso once said: "People do not care about what you know until they know how much you care."
It is a defining moment for responders which will either foster a grateful memory or more pain.
Carefully listen to their story and withhold judgment. Be attentive to their needs.
Listen first and "do something" second.
If in the early phase of the emergency/disaster, offer them water, show them where they can get a meal; a shower; take them to someone who can offer shelter. You must meet their physical needs following a disaster/emergency prior to anything else.
Humbly ask God: "Where can you use me?"
Before you go to assist at the location of the disaster/emergency, pray that God can use you to be His light to the world for those you will encounter. All caring gestures are important no matter how humble the task. Remember, God does put people in our path in order that we might minister to them. 1 Timothy 2:1-8
Journal how God has used you in big and small ways.
Carry a small notebook and gather names of people you have encountered throughout the day, put their name in a book so that these people can be prayed for at the end of each day or as a reminder of how you can help them specifically and where they are located. (It is important to keep names confidential and to dispose of peoples' names when you are done.)
If you see someone picking through the rubble of what used to be their home, help them in some way. Help them look for pictures and precious heirlooms. If they are sitting quietly on a curb with their head in their hands, simply sit with them…if appropriate give them a gentle pat on the back to let them know that you are with them and there for them.
Provide a Caring Calm Presence.
In responding to disasters and emergencies, it is important to pray for courage, calm, and confidence. The people you encounter will be stressed in a variety of ways. They may be sad; they may be angry; they may be in the pit of despair. They may be despondent or in emotional turmoil. It is our job to provide a caring calm, School of presence, a lighthouse beacon of light to those being tossed about on stormy personal seas.
SHARE the words that Bring the Hope of Christ.
"God gives us courage beyond ourselves. Total heart abandonment to God is the key. When we exhibit the Peace that passes all understanding the world sits up and takes notice!" says Mary Marr,
God is the strength beyond our strength in any crisis that enables us to provide the calm that is needed by victims." based upon Acts 1:8
If someone that you encounter asks who you are, why you are doing what you do, simply tell them that God has prompted you to help.
Keep it simple, and follow their lead.
Hearing the story of someone you encounter may bring something painful in your past to the surface, and it is okay to share from your own pain in order to help them share theirs. But the difference is, you have Jesus on whom to rest, and draw strength.
Make your experience clear and concise.
CEN Chaplain Ed Smith says: "I am a firm believer in having "identifiers" when at a disaster site because it is a sensitive way to share our faith and allows someone to approach us with their questions. "Identifiers" are items such as a shirt that identifies your faith organization name, a chaplain's vest, or a cross. These "identifiers" indicate to people you are a person that they may talk about faith issues with openly. It also helps first responders to guide people they cannot help in these matters effectively."
Share your own testimony when asked from a 'first person' perspective which can be very encouraging to people in crisis. It often helps them open up to share their journey.
If they have their doubts, do not correct them. Let them have their doubts and support them still in their personal struggle. How you act in being non-judgmental is a far more powerful witness than what you may say.
They may not respond right away, but many will come back and explain how you have helped them and now how they want to help others. Helping? The only way to do that is Jesus!
Build a relationship with those you are serving and you will have ample opportunities to be the one with the answer when asked, "Where is God in this?" weeks, months or even years later.
"We should not be like other people who are sleeping but we should be alert and have self control."