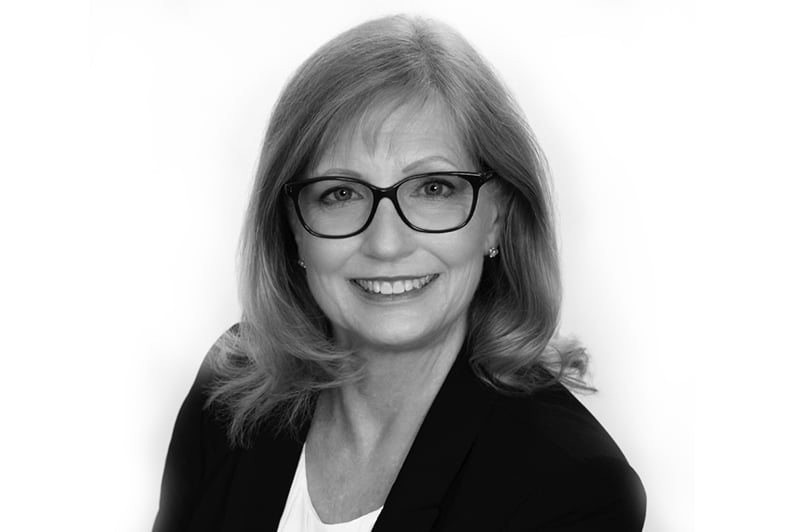 Audrey Burgher
Set up your free 15 minute consulting appointment today
Safety, Security and Emergency Operations Plans
"I know that You can do all things and that no plan of yours can be ruined." Job 42:2
Always Have a Plan
Having a plan is a large part of being prepared. Your School has processes and systems in place that allow your School to function. What would happen if the Principal were unavailable for a week? A 24-hour period? How would his/her unavailability affect the operation of your School? What would happen if your building was lost through fire, tornado or other storm? Would your School and/or instructional program be able to continue?
These are the types of questions and possibilities that are addressed in the School Continuity Plan (SCP) in Appendix J and the Emergency Operations Plan Template (EOP) in Appendix H. Each of these plans work together to give you a comprehensive plan for how your School will respond in times of crisis.
The SCP is the plan that identifies steps needed to bring your School back to its original state of operations. The EOP outlines specific responses to various potential threats that are identified by your School Emergency Team (SET).
Although different, these plans work in conjunction to help your School both address and respond to a given incident as well as outline a plan to return your School to its normal operations. The EOP is the physical security component of the overall safety and security plan. It is recommended that the EOP be either filed with or made available to local emergency management in times of disaster.
Prior to starting development of the Emergency Response Plans, we encourage you to do the following training, if you have not yet done so. The training provides the foundational, background information that will be needed to create your Emergency Response Plans.
Planning | Resource Management
A small School can have as much capacity as a big School. Learn how to assess your School's resource capacity to respond in the community along with some practical steps in getting any School, no matter its size, ready to respond in emergencies. Copy the Capacity Assessment Worksheets in Appendix E1 and in Appendix E2 to discover what your School already has available to respond, the potential risks in your community and the organizational information that can be utilized in times of crisis to bring a Biblical Response.
Planning | Risk Assessment
Knowing the risks that your community faces and the impact that those risks would have on your School are the first steps to being able to develop effective response plans. Assess what risks your School faces using the Risk Assessment Template in Appendix F. Identify what the potential impacts on your School would be using the Impact Analysis Template.
The four plans to develop for the ReadySchool include:
Emergency Operations Plan – details specific responses to specific incidents to continue School operations

School Continuity Plan – details specific steps to take to get the School to return to normal operations

Emergency Operations Center Plan – details management infrastructure set up when responding in the community

Emergency Response Plan – details how your ReadySchool will respond in the community

Emergency Operations Plan (EOP)
A Sample School Emergency Operations Plan (EOP) Template in Appendix H. The template clearly and concisely describes a School's emergency organization, its means of coordination with other Schools, and its approach to protecting people and property from disasters and emergencies caused by any of the hazards to which the community is particularly vulnerable. It assigns functional responsibilities to the elements of the emergency organization, and details tasks to be carried out at times and places projected as accurately as permitted by the nature of each situation addressed. An EOP is a multi-hazard, functional plan that treats emergency management activities generically. It has a basic section that provides generally applicable information without reference to any particular hazard. It also addresses the unique aspects of individual disasters in hazard-specific appendices.
Framework for Emergency Operations Planning
A disaster or emergency impacts a School in its ability to function and mobilize in its mission.
Our approach supports mitigating this by identifying key components of an Emergency Operations Plan (EOP) and identifying an approach to developing such a plan.
The core activities of Emergency Planning are:
*Insert graphic from ReadyChurch here… about Planning, Preparedness, Response, Vigilance
In facilitating the planning stage of the process, it helps to use these areas as an organizational focus:
Building: Basic information about building/facilities that is essential to the resumption/continuation of your School's most critical processes and functions.
Equipment: Necessary equipment and supplies, which are essential to the resumption/continuation of your School's most critical processes and functions.
Technology: Key technology and systems, which are essential to the resumption/continuation of your School's most critical processes and functions.
Human Resources (people): Key personnel or job functions, which are essential to the resumption/continuation of your School's most critical processes and functions.
3rd Party/Vendor: Key third-party partners or suppliers, which are essential to the resumption/continuation of your School's most critical processes and functions.
Each of these elements were addressed in earlier stages of the ReadySchool process but are mentioned again here for redundancy. If you have not done the earlier stages, evaluating these focus areas mentioned above in light of what your School has available as resources and how they may be impacted by various potential risks is the groundwork that needs to be done before moving on to the development of the emergency response plans.
During a disaster or incident, an EOP is used to:
Outline specific steps to be taken to respond to a given incident.

Explain who is responsible for what action in a given incident.

Have a compilation of needed information to respond to in a given incident.
What are some key items to consider while developing your EOPs? Your plan should include the following basic components:
Executive Summary

Emergency Management Elements

Emergency Response Procedures

Support Documents

Emergency Call Lists

Resource Lists
In summary, there are 8 steps to developing an EOP:
Identify Challenges and Prioritize Activities

Write the Plan

Establish a Training Schedule

Coordinate with Outside Organizations

Maintain Contact with Other Schools/Churches

Review, Conduct Training and Revise

Seek Final Approval

Distribute the Plan
More detail is provided on developing these components in Appendix H, "Emergency Operations Plan Template." This template is provided for the SET to adapt and modify for their School. In addition, we have provided templates for key pieces of an effective School EOP. These templates include:
Appendix H1 - Threatening Calls

Appendix H2 - Emergency Evacuation Maps

Appendix H3 - Injury/Incident Report

Appendix H4 - Building Emergency Systems

Appendix H5 - Conducting a Hazards Analysis

Appendix H6 - Hazard Analysis Worksheet
School Continuity Plan (SCP)
A School Continuity Plan (SCP) is a plan that details the steps that are needed to return a School to its full functionality following an emergency or disaster.
During a disaster or incident, a SCP is used to:
Provide an organized, coordinated and consolidated approach to managing response and recovery activities to avoid confusion and reduce exposure to error.

Provide a prompt and appropriate response to unplanned incidents, thereby reducing the impacts resulting from interruptions.

Recover critical and essential operations in a timely manner, therefore increasing the ability of the School to recover from an incident.

What are some key items to consider while developing your SCP?

Leverage your School Impact Analysis (SIA) for information such as School process, names, maximum tolerable period of disruption for SCP, task timeframes, and actual recovery strategies.

Tasks should be in a sequential or other logical order and designed for ease of execution during an actual disruption.

Do not include preparatory tasks, which should be completed before the actual disruption.

The tasks should be sufficiently detailed to make it clear what the activity entails, but consider leaving lots of supporting details (e.g. standard operating procedures) in an attachment or in the appendix for readability.

Maintain member focus and utilize a discipline of lean solutions for School continuity to ensure timely service to your members.

Consider legal and regulatory requirements, as well as School policy and mission while developing specific tasks.

Consider both the formal organization of the School, as well as the informal delegation of authority when outlining tasks.

Understand that developing a SCP is not just a one-time activity, but an iterative process that includes testing, updating and maintenance.
There are 10 steps to developing an SCP. Review and re-familiarize yourself with the School Impact Analysis (SIA) for your critical School processes. More detail is provided on developing your School Continuity Plan in Appendix I School Continuity Plan Steps and Template.
ACTION STEP:
As a team, discuss/answer the following items:
How would your SCP change if there was an interruption in services that lasted one hour, one day, one week, 2-4 weeks, 5 weeks or longer?

Is time important in restoring your critical processes and functions?

Knowing what your critical functions and processes are, what do you plan to do in the event of a crisis concerning each of the items (buildings, equipment, technology, human resources, and third- parties)?

For example, what alternate facilities will you need should your critical facilities become unavailable?

Who are the responsible people for carrying out your SCP?

What can you do now to prepare for a crisis, even before you start to use your Emergency Operation Plans (EOP)?
ACTION STEP:
Use the steps in Appendix I School Continuity Plan Steps and Template to develop your School Continuity Plan.
Emergency Operations Center Plan (EOCP)
The EOC is a location from which centralized management of an emergency response is performed. This "location" is possibly a virtual office whereby each member communicates via electronic platforms, such as Zoom, Facebook, or other online avenues. Depending on the scope of the event, and the effect on telecommunications, it may be necessary for the group to meet in person.
As an example, CEN's National Response Team operates primarily via virtual meetings. However, we do have plans and a predetermined location for the team to meet in person as best as possible in case of wide-scale disaster. There are instances where some members of the Emergency Response Team will not be available for in-person responses. In these instances, some of our Emergency Response Team members are cross-trained to be able to fulfill the roles and responsibilities of the unavailable team member, or that individual communicates by electronic means if possible.
The key to operating an Emergency Response Team in an Emergency Operations Center is to remain flexible. The goal is to respond to the crisis or disaster in the most efficient and effective way possible that addresses the needs raised by the crisis/disaster and returns the affected communities back to pre- disaster conditions as quickly as possible.
The EOC provides a central location where strategic management of an incident is accomplished and support for people who are responding is provided. Some of the activities that are done by the EOC Emergency Response Team are:
Supporting those who are responding

Receiving and disseminating warning information to ReadySchool and/or ReadyCity

Developing strategic plans, policies and procedures for a more efficient response

Collecting and collating raw information regarding the incident

Preparing and providing finished incident reports

Maintaining strategic status boards and situation reports

Maintaining a liaison with local emergency responders, the National Emergency Response Team and other ReadySchool/ReadyCity groups

Issuing press releases; conducting media briefings
The Emergency Response Team that the ReadySchool sets up will serve as the EOC during a small-scale activation. If there is a larger emergency, an alternate location will be assigned that is better suited to handle the people necessary to manage a large-scale emergency.
CEN has provided a "SAMPLE Emergency Operations Center Manual" for you to use when developing your ReadySchool plans. This is provided in Appendix J.
The Emergency Response Plan
Once a School has evaluated their capacity, made plans to continue their School operations in a crisis and created an emergency operations plan for their congregation, the next readiness step is to develop what is known as an Emergency Response Plan. Although similar to the Emergency Operations Plan, this plan details how the ReadySchool will respond to the needs that arise from a crisis or disaster.
The first step in developing a response plan is to determine how you want your School to respond. Sample/suggested preparedness levels to work towards attaining are included in Appendix G - "Preparedness Focus Areas".
Once the desired preparedness level is decided, then the School can start taking steps to developing those preparedness levels. Further training will likely be required. By the time you reach this step in the ReadySchool process, a lot of the background information should already be collected.
ACTION STEP:
Using the information you've collected from Appendix G - Preparedness Focus Areas determine the level of response you would like your ReadySchool to provide to the community in a given incident. Then begin the specific training needed to become ready to respond in that capacity. Once you have received the training, you can write it into an Emergency Response Plan the steps that will be taken to respond to an incident in the way that your ReadySchool has chosen.
ACTION STEP:
Using the Emergency Operations Plan (EOP) Template in Appendix H, Create your school EOP. Also, complete the additional template items in Appendices H1-H6 and include these in your School EOP.