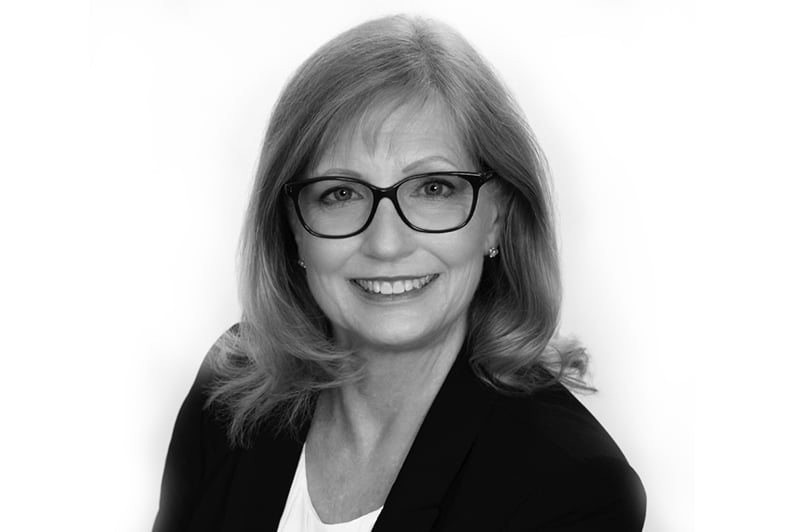 Audrey Burgher
Set up your free 15 minute consulting appointment today
Pray, Care, Share is the Key
"Pray in the Spirit at all times with all kinds of prayers asking for everything you need. To do this you must always be ready and never give up. Always pray for all God's people." Ephesians 6:18
INTRODUCTION
As we mentioned earlier, schools are great at preparing for events. They plan an event around a holiday, an outreach objective, or any multitude of activities. But, what happens if something unexpected happens? The things needed to prepare for an event are the same things needed to respond to a crisis.
The only difference is that a crisis happens without being scheduled. CEN has found that the roles used in developing a School Emergency Team can also be used in planning for events, effectively increasing the capacity of the School in times of disaster while strengthening the team dynamics for events. Once you've set up and established a School Emergency Team, you have the foundations in place to use Biblical Readiness as Outreach. This is done primarily through the development of Pray, Care, and Share (PCS) Teams.
Emergency Pray-Care-Share (PCS) in Action - A True Story
Sherry Buresh, CEN National Logistics Officer and Church Advisor, shared this PCS story from their Hurricane Gustav field response:
"Ben was a local volunteer who worked alongside one of our teams. He'd lost everything himself, but he didn't care; he just wanted to help others. After spending the day with us caring for families, he pulled a volunteer (John) aside because he needed to talk to him. He told John that he loved working with us but needed to admit something that may change our mind on letting him be a part of our disaster team. He was reluctant to tell us because he really enjoyed working with us.
He told John that he was not a Christian; as a matter of fact, he was an atheist and always had been. He did not believe there was a God. As John talked to him and let him know we would not turn him away, the man started crying and said he had been having a strong feeling that he needed to go to a Church. He said he didn't understand "why", because it was against his belief. He couldn't understand the feeling because, to him, there was no God. John continued witnessing to him and telling him about God.
After a period of time, the man agreed to allow John to pray with him. The two ended up on their knees in prayer (right there in the middle of the disaster area), and through sobs, he prayed with John for salvation. Right then and there, he accepted God as his Lord and Savior!! John said they hugged and cried like two little babies. John told him through tears and a joyous laughter he now serves an amazing God that, at times, works in mysterious ways. The man attended Church that Sunday and is still following that path to this day."
Sharing our faith in prayer, acts of kindness and offering the words of the Gospel clearly is an act of love, not of judgment or criticism. In this case, the most loving thing for John to do was to share his testimony. To do so, John had to be ready - ready to pray, to care AND to share. John was ready to give an answer for the hope he had in Christ. When he was called on to give an answer, he was trained spiritually, emotionally, mentally, and physically to glorify God in the way he was designed. If we have a teachable, moldable, and humble spirit, we will be made ready for "such a time as a crisis" where others will be asking: Where is God in this? As we can see here, even atheists can be prompted by God. To give the answer, we must prepare ourselves ahead of time.
Pray-Care-Share (PCS) Lifestyle Basics
Pray-Care-Share (PCS) promotes a relational evangelism lifestyle in which Christians take responsibility for witnessing to their friends and neighbors in three ways:
Pray – ask God for opportunities to give a testimony.

Care – reach out and meet the needs of others as God leads.

Share – explain one's relationship with Jesus Christ and his offer of salvation when the right circumstance presents itself, and be prepared to lead the person into a relationship with Jesus.
Unlike other evangelism approaches, PCS encourages Christians to be obedient to God's leading by first investing the time to build a relationship with others. Prayer makes the Christian aware of people that God is directing them to be cared for. As one cares for them, they become receptive to what the Christian has to share about Jesus Christ.
The PCS lifestyle is valuable in emergencies in which people are already receptive to hearing about Jesus. In emergencies, the Christian who is ready to pray, care and share may be (more than at any other time) able to meet needs and lead people into a relationship with Jesus. CEN trains Christians in a Pray-Care-Share lifestyle so that they are ready and focused on the best ways to share Christ when the time is right.
ACTION STEP:
In Appendix L, you will find an article called, "When is Sharing Christ Appropriate?" to answer some of the questions and legal issues surrounding sharing Christ in times of disaster. Please make copies of this article for all staff members to share and discuss when you meet for a Staff Meeting.
School Emergency Team - Pray-Care-Share Process
ACTION STEP:
Before you begin, bring the School Staff up to speed on how your School Emergency Team (SET) is working on a School Continuity Plan (SCP) and an Emergency Operations Plan (EOP). You can do this by:
Presenting the plan for school staff review and agreement

Presenting the key points of the plan to leadership and in School Staff Meetings

Ratifying the plan and calling staff members to participate in implementing the plan
When a SET School Continuity Plan (SCP) and Emergency Operations Plan (EOP) are in place, you will be ready to recruit members to volunteer for the Pray-Care-Share (PCS) Teams.
In selecting your School Emergency Team Pray-Care-Share (PCS) members, it is important that they understand the principles of praying, caring and sharing Christ are generally the same whether someone is facing an identifiable crisis or not. If you think about it, anyone with a spiritual need, apart from Christ, is in a personal crisis of some variety. The transformation process is really one big personal crisis, whether it surfaces within a disaster or any other upheaval of life. Tragedies need to be prayerfully, carefully and sensitively brought back to one's personal relationship with Jesus Christ. When your SET/PCS leaders already understand and apply these principles sequentially and consistently, you will build the models for your School to grow in emergencies of all kinds.
A good starting place to locate your potential SET/PCS Team is found in existing programs already offered in your School; such as prayer leaders, compassionate care leaders, and outreach ministries of all kinds which clearly present the Gospel as a part of the School. These School leaders may already have the skills and gifts needed to lead the emergency focus as well or refer to those within their School group who would have the heart and passion for the emergency SET/PCS Team.
School Emergency Team Pray-Care-Share (PCS) Basic Training
The key success factor in implementing PCS Teams is learning how to implement the principles of Pray-Care-Share (PCS) as part of the everyday lifestyle of your School before an emergency occurs. It is the familiar well-cultivated habits of a biblical PCS response that will surface in any emergency large or small. Your School emergency PCS plan offers the steps your School will take in this area so that all elements of your School are seamless in delivery. When you draft the PCS part of your plans you will know who will do what by when to ensure your mission is achieved. Training the PCS Team in how to use your two plans is essential for them to respond quickly to emergencies both large and small.
The Emergency Pray-Care-Share approach cultivates a faith-sharing lifestyle in which Christians take spiritual leadership responsibility for their friends and neighbors. Clearly, according to the Book of Matthew, this is our responsibility.
The Emergency PCS approach encourages Christians to invest the time to build a relationship with God by praying first that the Holy Spirit would be upon the one who is sharing the Good News, according to Acts 1:8. This first step is followed by caring for others and then sharing the Gospel clearly through words.
Beginning with prayer, the Christian becomes aware of people that God is directing them to and their needs. As the Christian cares for them, they become receptive to hearing about Jesus Christ. When prompted by God, the Christian earns an opportunity to share their story and give the seeker an opportunity to follow Christ. This process may take months or in some cases years; as responders know, relationships you cultivate in a spiritual crisis are enduring.
The Emergency PCS Team leaders, along with ReadyChristians, learn about the recovery programs, support groups and School opportunities available in their community to share with people in need.
In any incident then, your Emergency PCS Officers are sharing Christ in effective and transforming ways. They assist with School events geared toward survivors where the Gospel is clearly presented and where assimilation in the School is sustained.
By taking the time to strengthen the Emergency PCS leadership of your School, your emergency response will be a conduit for others to view your School as the 'Lighthouse' survivors seek.
After 9/11, while many flocked to the Churches in droves, within six to eight weeks 80% were walking out the back door. Why?
The Churches were not ready for such an influx; their Emergency PCS Teams were not in place, and they were not focused upon the recovery of the survivors as their congregations became altered. In his first letter, Timothy reminds us to be READY to give an answer for the Hope of Christ within. ReadyChristians led by SET/PCS Teams who are equipped to guide and lead in an emergency fulfills Timothy's directive. ReadySchools need to be ready, also. Setting up the SET/PCS Teams is the first step.
In emergencies, the SET/PCS Team and the preparation of their groups pay off. Instead of wondering what to do, ReadyChristians provide a complete response to the crisis and find numerous opportunities to lead people into a new life with Christ.
School Emergency Team (SET)/Emergency Pray-Care-Share (PCS) Team Set-up
When emergencies happen in the community, the ReadySchool is prepared to respond in three ways:
Pray - praying for those in crisis and disaster, responding to requests for one-on-one prayer, and calling others to pray.

Care - reaching out to meet physical and emotional needs by giving comfort, shelter, food, distributing supplies, offering clean-up services, baby-sitting, and much more.

Share - counseling (grief and spiritual), worship and praise events where the Gospel is clearly presented, assimilation of survivors, discipleship of new believers and more.
Each School must prepare to give this response in advance. Some of these activities may require professional training or certification such as counseling services. It is likely members in your School already have the needed capacity. Doctors and nurses, government employees, teachers and administrators, social workers, police and fire personnel all have professional training that can be included in your response plan. Your School, possibly, already offers many services on a weekly basis which can be made available such as child care, recovery programs, and other support groups. These can all be included as part of your emergency response plan.
Keep in mind, as you are training your SET/PCS Team that an effective response to any emergency comes from what is already a part of daily life. So if your School provides child care or before/after school care services, then those activities should simply be expanded. It is best to focus upon your strengths or how your School is already praying, caring and sharing in your community to discover what areas need to be strengthened from an emergency perspective. This is NOT the time to be starting anything new. The goal of this phase is to identify what you are already doing and expand those activities.
The School Emergency Team (SET) is responsible to assess the capabilities of the School and the needs of the surrounding community. This was done in the School Capacity Assessment section (Appendix E and Appendix F) and as a part of the School Safety and Security and the Emergency Operations Plan (EOP).
All of the functions of the SET should be divided up and assigned to the responsibility of one of these following three teams: The Emergency Prayer Team, Emergency Care Team and Emergency Share Team. These teams will help the SET develop and maintain a community focus and a capability to fulfill the Gospel sharing mission of the local School.
Steps for Developing Develop Pray-Care-Share Teams
ACTION STEP:
Follow the steps listed in Appendix M - Steps for Developing PCS Teams to set up your School Emergency PCS Team.
Understand the Crisis and Opportunities
The biggest emergency for the School (and the Church) is that Christians do not know how to share their faith appropriately in crisis. Our job as Christians in crisis is to be strong in Christ, not weak. We have hope in God through Christ Our Lord and we are His ambassadors to a needy world. Our work will be rewarded if we trust in God for our reward, not insisting upon earthly rewards on our own terms. God uses circumstances like emergencies of all kinds to manifest his care and love for each of us. We need to put away other idols or distractions of time and priority to focus on what is important to Him - bringing His children safely home!
The good news is that you know a lot more than you think you do about how to pray, care and share. You just need to understand the crisis and understand the opportunity:
Understand the Crisis - "The bridge is burning and there is nowhere to go and no turning back!"
Often, survivors of crises will say, "This is more than I can handle!" and, "Where do I get help?" Ninety percent (90%) will ask, "Where is God in this?" But what do you do and say when someone's bridge is burning? Remember how Elijah asked God, "Where are you in this?" Elijah knew that God had the answer even when He seemed nowhere to be found. We all need to ask Him to make sense out of our crisis. Just as Job 7:19-20 and Jeremiah 20:7 shows us, God will make clear the path in the midst of pain and confusion, but we must ask!
Ask for help? According to the International Critical Incident Foundation, a 2001 report showed that 59% of trauma victims are likely to seek assistance from a trusted friend or clergy, as compared to 45% from a physician or counselor. You are that trusted friend! Why? You have a trusted friend, Jesus, at your side.
There are three typical responses before those in crisis ask for help: denial, resistance, and acceptance. To cope with a crisis requires acceptance. In order to soar above the crisis and experience renewal, it is essential to learn what God wants us to learn or we will endure more pain. God wants us to learn trust. He will do whatever it takes to teach us. When we learn it, he has promised he will always show us a way through the pain.
Those who respond with acceptance recover more completely and help others more passionately. How do we as followers of Christ live in acceptance of whatever the circumstance? How do we move others to a point of acceptance? Through PCS.
PCS in Action - A True Story
Christian took his job as a Christian seriously and prayed, cared and shared with a neighbor in crisis. The neighbor had just come to the U.S. from Albania and four weeks later her new husband committed suicide. She could not go back to Albania. She could not speak English and express her grief, get a job or deal with her affairs. Christian prayed for her by name, cared for her with tangible loving visits, used his English as a Second Language (ESL) experience and taught her English, grieved with her, and helped her find a job in another state where the woman accepted Christ in a Messianic Jewish School within four months. As tough as it may seem, the crisis was also an opportunity; an opportunity to PCS. It was an Albanian women's chance, far from home, to find her Savior. Emergency PCS in action!
Understand the Opportunity
God uses calamity to bring the focus on Him. It is a last resort for God after trying all other ways, lovingly, patiently, to bring us back into relationship. It is a severe mercy, but wise Christians understand and are able to help others understand from personal experience and numerous examples in the Bible how faith can triumph over great tragedy and lead to a fulfilling relationship with God. Even in very large disasters, crises are personal to each individual involved. Our Lord is in the heart-healing business and we are his hands and feet. God understands heartbreak. Bad people crucified His Son. Heart emergencies need godly heart experts. What do heart experts know?
The heart surgery process brought on by a crisis is similar no matter what the crisis. When Elijah faced his crisis, he knew that he first needed rest. Elijah fell asleep and actually isolated himself and only then he sought God's whisper of Hope. He found a friend in Elisha and God cared for him by giving him food and shelter. Elijah was instructed by God to not get stuck in his own recovery but to help others. Then he got busy himself to help others, not himself …..it was only then true Hope resided in his own heart to share the Good News with others. (I Kings 19)
Wallowing in self-pity and helplessness will delay any recovery. People who are in crisis often have confused thinking and are vulnerable to what they are being told, whether it is to sit down or fall down. When those in crisis turn to God they put their eyes on Him and others, and off themselves. It is not a time to trivialize their weaknesses but to celebrate their admission of weakness. That is the first step to healing and walking with God forever.
The pain of any crisis makes our defenses lower and it gets our attention in every area of life - spiritually, mentally, emotionally, physically. Pain forces us to admit "need," including our need for God.
Just think of it, why do people call 911 when they are in trouble? They think someone will hear their plea. They hope they will help. They want a solution to their problem. And, they know that someone is trained, willing, able, and ready to help the instant they call.
It is like that when people are in crisis. The Bible says: "Please God, rescue me! Come quickly, Lord and help me. Please hurry to my aid, O God. You are my helper and my savior. O Lord do not delay." Psalm 70:1,5.
God will rescue the poor and needy. We do not have to wonder IF He will. He will when they cry out to Him. "But how shall they believe in Him whom they have not heard? And how shall they hear without a preacher?" Romans 10:14 As Christians, and as disciples, we are all the priesthood of believers, the ones who must share when those in crisis cry out for more than their physical needs to be met. When they are hurting, confused and hopeless, who will lift them up?
God will use the trials, tragedies and heartache to develop the character and strength of a victim if he will allow Him to do so. Trials and tragedy come to all people, both good and bad people.
There are things God allows that He does not desire or directly cause – like allowing free-will. Some choose wrongly which results in more pain. With Christ tragedies become triumphs.
"Where is God in this?" is a common reaction to emergencies of all kinds from Christians as well as seekers. Whether it is a vast loss of life or a personal emergency, all emergencies are big to someone.
How do we as Christians, share the Hope that is within us in these moments?
While each emergency (whether personal, community-wide, national or international in scope) is unique, each is not predicted and demands a tailored response. However, there are three basic principles that remain the same no matter what the incident. It is not as simple as merely a prayer and a well-intentioned and heart-felt caring action; the response is not done until the spiritual, mental, emotional and physical life has found victory in Jesus!
Why Pray - Care - Share? It is what Jesus did every time he faced a person in need. He first asked His Father for guidance, then He acted upon what He was told to DO, then He never failed to direct the recipient of His love to His Father alone.