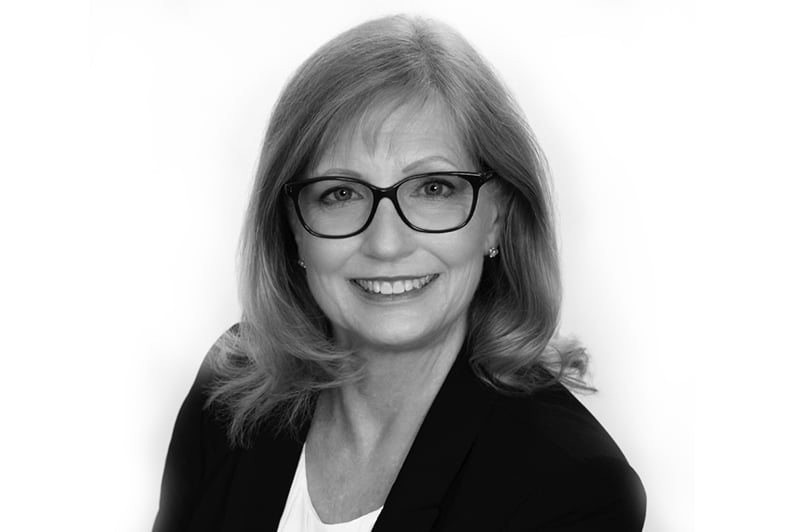 Audrey Burgher
Set up your free 15 minute consulting appointment today
Practice Makes READY
"For as the body without the spirit is dead, so faith without works is dead also." James 2:14-26
Practice Response through Exercise
Scripture Foundation: James 2:14-26
In James, we are taught the importance of faith and works and we are shown how faith without works is dead. Our work in preparing ourselves and our school for any emergency helps us refine and deepen our faith. Responding to any emergency, while relying on our continuously developing Spiritual, Emotional, Mental, and Physical strength (SEMP) as we are instructed by Him to do, helps us further develop and grow in our faith. Utilizing the Pray, Care, Share (PCS) component of responding in a focussed manner, demonstrates that we are living out our faith.
Again, we are reminded of the New England Journal of Medicine statistic that 80% of the people in crisis will ask, "Where is God in this?". Applying the principles of PCS and SEMP are vital to reaching the world for Christ!
Responding as a ReadySchool is as simple as taking all the training and the planning you have completed up to this point and putting it into practice.
Now that you have learned about crises common to your area; networked with others to develop your readiness plans with supplies ready; and have even practiced plans, you are almost ready to respond!
However, the real test comes at the point a real emergency happens to you or those God places in your path.
When any emergency occurs, whether it is on the road, at home, at work, your friend calls and their son was killed in an auto accident, your School was burned down, you have five minutes to shelter in your home from a tornado, or you learn that a pandemic has been declared, you want to be ready to give an answer for the Hope of Christ within you. Any emergency, large or small, presents "Jesus" opportunities to respond as Christ would and to pray for those around you and find ways to serve them. You are in this place providentially. What does God want you to do?
Using the material below, see how your plans would hold up in the face of a disaster. Adjust plans as needed to strengthen your Biblical Readiness.
Think Through Your Response Strategy
ACTION STEP:
Make a list of the types of emergencies for which you may be called upon to respond. If you are a medical person or first responder of any kind, emergency responses may obviously vary.
Personal Emergencies
Identify as many small emergencies first that may be personal, such as with your family, friends, co- workers, or neighbors (you may have a handicapped neighbor).
Example: house fire, local flooding, earthquakes, neighbor had loss of job, etc.
School Emergencies
Identify those emergencies that you may respond to at your School (a compassionate care program, an incident because you are a law enforcement officer or child care worker).
Example: death of school administrator or teacher or staff member, death of a child or a parent, child kidnapped, missionary team kidnapped, etc.
Community Emergencies
Identify your communities' most commonly known emergencies depending upon your area (listen to emergency managers to hear what those are for your area).
Example: drugs, gang violence, loitering kids, theft, domestic abuse, etc.
State/National Emergencies
Consider what types of national emergencies may affect you, i.e. pandemic, major hurricane, dirty bomb going off in your city, etc.
Example: flu outbreak, active shooter, etc.
Identify the types of ways you are able to respond to crises with your partners. Take each scenario and develop a step-by-step response and use this when activating; i.e. flooding in a nearby town, volunteering with your ReadySchool, assisting one School to provide health supplies, offering to provide child care to a person in distress.
Determine how many of these types of emergencies and your predetermined responses could be used in unknown emergencies of all kinds. In other words, how can you best adjust what your response is to fit a need? What are the principles you used to determine your response level to any of the types? Test out your types in as many ways as possible.
Response Drills
Response drills are a set of scenarios for you to think through how you would respond spiritually, emotionally, mentally, and physically to the needs presented. Use the Spiritual, Emotional, Mental and Physical (SEMP) Response checklist provided in the download materials to guide you in the process.
Tabletop Exercise
A comprehensive description of the Major State Disaster Scenario is provided in Appendix N. This more involved scenario posits a major earthquake in a metropolitan area. A "Tabletop Exercise" provides your team the opportunity to activate and PRACTICE a possible emergency that any school could face. While an earthquake might be more common in some parts of our world than others, the principles applied in the table top exercise will apply to any crisis. The fact is we must be ready! As the team leader, you may choose to substitute another natural disaster, such as a Hurricane, Tornado, Blizzard or any one of the unique vulnerabilities that apply to your local area. Doing this will make the exercise more tailored to your needs and geography. It is important to PRACTICE the activation of your response to emergencies because, through PRACTICE, your team will find possible flaws in your plans or areas of your plan that may need to be augmented or revised.
ACTION STEP:
As a School Emergency Team, delve into this scenario (Appendix N) and describe how your School would handle this major emergency. This scenario is designed to encourage the team to leverage their networking agreements with Partner Schools and other agencies. Make sure your Memos of Understanding with these schools and agencies are up-to-date.
Ongoing Training Suggestions
Biblical readiness means being spiritually, emotionally, mentally, and physically ready to respond to emergencies as faithful Christ-followers, praying, caring for survivors, and sharing the hope we have in Jesus Christ. How READY are you? The fact is most Christians aren't READY. Not by God's standard. But, unlike those who think that readiness has just one purpose such as surviving to fight another day, readiness is meant to be a way of life for Christians. The Apostle Peter says in his day, "So if your faith remains strong even after being tried by fiery trial, it will bring you much praise and glory and honor on the day when Christ is revealed to the whole world" (I Peter 1:7).
The ReadySchool understands our current situation is a test to determine our faithfulness to God.
So what is required to be biblically ready for the test: to withstand the tests that come our way and to help others through similar trials? Biblical readiness requires:
Responsiveness - measuring personal readiness and the current readiness of Christians, the School, and community, and the times to establish a plan to be ready to respond. Biblical Example: Jeremiah, testing the mettle of God's people.
Engagement - covenants and commitments made to care for others during crisis and disaster in defined areas of responsibility called Response Areas. Response Areas are geographic areas in which Christians, Schools, Churches and Christian organizations take responsibility to network, prepare and respond to crisis and disaster together. Biblical Example: Nehemiah, rebuilding the walls.
Resilience - spiritual, emotional, mental, and physical resilience gained through keeping covenants and commitments through the daily practice of worship, prayer, and obedience to God, practicing emergency responses of all kinds, and responding as God leads in prayer. Biblical Example: Mordecai and Esther - for such a time as this - and the Full Armor of God.
Replication - to live as examples of the saving grace of Jesus Christ, actively praying and caring for others and sharing the hope we have in Jesus Christ before, during, and after a crisis or disaster. Biblical Example: Jesus' life on the road to the cross and Paul before King Agrippa.
It is important and expected, as we are commanded by our Father, to keep growing and moving forward with Replicating our faith before, during, and after any crisis, large or small. Our Responsiveness, Engagement, Resilience, and Replication to crisis serves to deepen our own faith while we help others to begin their own walk with Christ. To deepen our faith serves to remind us that, in the end, love is the goal. The love of our Father, who gave His only Son to die for our sins must be replicated throughout the world. We are reminded of the commandment to "Love thy neighbor as thyself," as well as the verse from Galatians 5:22: "...the fruit of the Spirit is love…". And, when we look a few verses further we find this: Galatians 5:25: "If we live in the Spirit, let us also walk in the Spirit," which gives us our direction for this world and the reason for seeking to deepen our faith unceasingly.
Remember, Biblical Readiness is a process and there is always more we can do to further prepare and improve. CEN has compiled a "Resource" section on our website where we will continue to add training, services and products that will help you in the Biblical Readiness Journey. For your convenience, please consult our website for these resources.
And, one final note, please know that we are praying for you as you are applying the ReadySchool action steps. CEN would love to hear from you and your school. Please encourage other Christian educators by sending CEN your stories how ReadySchool has helped your school prepare and respond to crises, large or small. Christianemergencynetwork.org