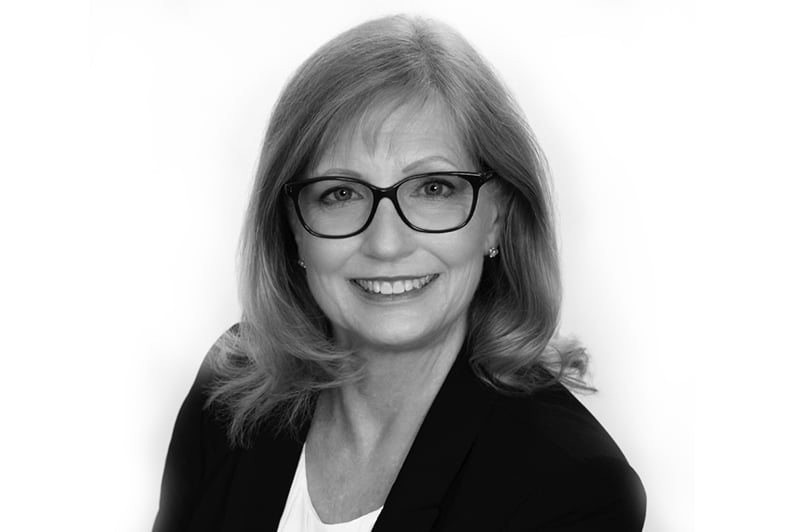 Audrey Burgher
Set up your free 15 minute consulting appointment today
Networking With Other Schools and Agencies
"When Jesus came to and said 'All power in heaven and on earth is given to me. So go and make followers of all people in the world. Baptize them in the name of the Father and the Son and the Holy Spirit. Teach them to be everything that I have taught you and I will be with you always even until the end of this age." Matthew 2:20
Networking with other Schools or organizations, especially other ReadySchool's, is vital to the success of your ReadySchool in your city. We'll discuss some principles of networking as well as look at why it is so important.
Networking
For the last 70 years, since the end of WWII, people in the U.S. have grown less accustomed physically to keeping their pantries stocked, their tanks full, and their emergency locations known. In the spiritual arena, some experts now indicate that less than 17% of Americans are identifiably Christian. That is, their lives are not guided by Godly Christian principles with strong spiritual walls resilient to attacks of all kinds. Many Christians are hard-pressed to indicate five people with whom they work or see regularly that they are praying for by name or sharing their faith. The spiritual and physical "walls" of our country, our homes, and our personal lives are broken down and need to be rebuilt. Nehemiah presents a clear pathway on how to seek others to help rebuild our physical and spiritual "walls" personally, in our home, School, nation, and world:
Acknowledge our spiritual walls are broken

Pray for God's help to rebuild our walls

Read God's word and listen to Him for directions on how to rebuild

Seek the help of advisers and others who will help rebuild our spiritual walls

Determine the strengths and contributions of those who will help us rebuild

Ask our rebuilders to make a specific contribution to help rebuild according to ability

Covenant in writing with rebuilders so both can rebuild and stand in a crisis

Follow a long-range and resilience-rebuilding plan

Evaluate the rebuilding resilience progress

Account for what rebuilders are doing to rebuild resilience

Resolve any disagreement between rebuilders immediately without compromise

Celebrate each resilient-building step and give all the credit to God
Our task today as Christians is to first recognize our own broken "walls," to work in unity with others who want to help us rebuild, to daily rebuild our own walls, and then to invite more people to come join us on our journey with Christ. Download the Memo of Understanding Agreement Template to sign a commitment with other Christian Schools to develop Biblical Readiness in your community or county.
Wouldn't you agree we can do more when we work together?
John 17:21 records Jesus' prayer for the unity of his disciples just before his execution:
"My prayer for all of them is that they will be one, just as you and I are one, Father – that just as you are in me and I am in you, so they will be in us, and the world will believe you sent me."
Unity is critical to the success of our outreach efforts.
The people of Israel resisted God and refused to prepare for what Jeremiah said was coming. They suffered. Mordecai and Esther stuck together, based upon an old covenant of care, and saved their people from ethnic cleansing. Nehemiah rallied a rag tag bunch of citizens of the destroyed city of Jerusalem and district-by-district rebuilt the walls, the homes, and the moral fiber of the people. Jesus demonstrated that a life of obeying God could prepare a person for the harshest of treatment. Paul crisscrossed the globe building Churches and encouraging them to care for each other. Acts 2 describes how the Church grew as they met together, prayed, cared for each other, and shared everything they had. When persecuted, they turned constantly to God in prayer, and he rescued them.
Who Will Your School Partner With?
Partnering with at least one other School is required for the unity factor involved in true biblical readiness. In this section you will prayerfully assess your School's Response Group area and begin the process of identifying and selecting key Schools, media, businesses, or other Christian groups to partner with.
Here's why:
Emergencies are best responded to locally. In disasters, it will be 72 hours to a week (and in some cases up to two weeks) before first-responders can even reach your area. ReadySchool's are the first on the scene.

Emergency managers won't let you into a disaster area unless you have pre-agreements - signed memorandums of understanding (MOUs) regarding what your School or group of Schools will do, by when and with whom in the community. Schools make ideal partners; but they often make the mistake of turning over their facilities without ensuring their mission is not compromised or letting others take resources and leverage off them, all while prohibiting School from presenting the Gospel. Partnering with other Schools strengthens what you bring to the emergency manager because they only want to work with a few, not hundreds of Schools individually. Begin partnering with your CEN ReadyCity.

Crises happen every day, far more than any School can handle. Agreeing to focus on areas of expertise expands the capacity of the greater School to respond. A School can spread out its support among many members and help more people than if every School is trying to solve every problem or address every crisis. Just as your School has selected an emergency focus, so should your partnering School, according to God's lead.
Partnering With Other Schools and/or Agencies:
Who will your Christian School partner with for readiness?
Map the School and Christian organizations operating in your School response group area.

Invite them to a get-to-know-you meeting, or set aside time at a regular area Christian School Administrator's meeting to share the importance of being a ReadySchool working together.

Present the ReadySchool campaign (Power Point, brochures, banners, fliers videos).

Select one School to be your partner School in the ReadySchool campaign and encourage the other Schools to pair up. Partner Schools will encourage each other and hold each other accountable to the Biblical Readiness Standard. (Appendix A)

Identify all the ways each of you could offer help to other Christians or people in crisis and disaster.

Sign an agreement with these Schools to stand together in readiness, response and recovery stages, and agree to share resources locally which will help those in personal crisis.

Form your ReadySchool partnerships. (Or, form your ReadyCity.)
ACTION STEP:
After completing the work to identify and come to an agreement with partner schools and/or agencies, obtain necessary signatures on the Memo of Understanding (MOU) in Appendix K of this handbook.
CPPS Safe Schools Partnership
Description
K-12 Tiered Security Approach
Sadly, in our schools today there is a rise in extreme violence. To be effective in preventing violence in schools, you must take a holistic approach. The Center for Personal Protection and Safety's Safe Schools Program consists of a unique 5-tiered holistic approach which is an effective and efficient way to equip your schools to prevent and respond to extreme school violence. CPPS training brings awareness for all stakeholders (students, parents, teachers, and administrators). All components of this 5-tiered approach (see graphic below) integrate seamlessly into your existing intranet or learning management system for easy digital distribution.
Benefits
To help address school violence, CPPS has introduced our Safe Schools program. This program is the K-12 adaptation of the proven approach CPPS has taken when training colleges and adults for decades. It's consistent with National Standards and affordable to implement for individual schools, whole districts and entire states.
Implementing the Program
The CPPS Safe Schools program is a way for communities to work together by promoting a safe and secure school environment for our children. K-12 Institutions may acquire this program individually, through the STOP School Violence Act, or companies may participate by sponsoring the program for their local institutions, districts or states. This is an initiative where everyone can get involved to create safer communities.
How CPPS Can Be Used With Staff and Students
CPPS - Beyond Lockdown is the curriculum we use in the Safe Schools Program that promotes trust between School Administrators, Teachers, Students, and Parents or Guardians. It enables each person to become the chief stakeholder in their own safety. It educates the participants in what to look for, when to say something, and who to say it to. This unique approach bonds all of the elements of the school community together, working towards Safety for all!
ACTION STEP:
Discuss the benefits of partnering with CPPS and check out Appendix O for a CPPS Promo and Discount.