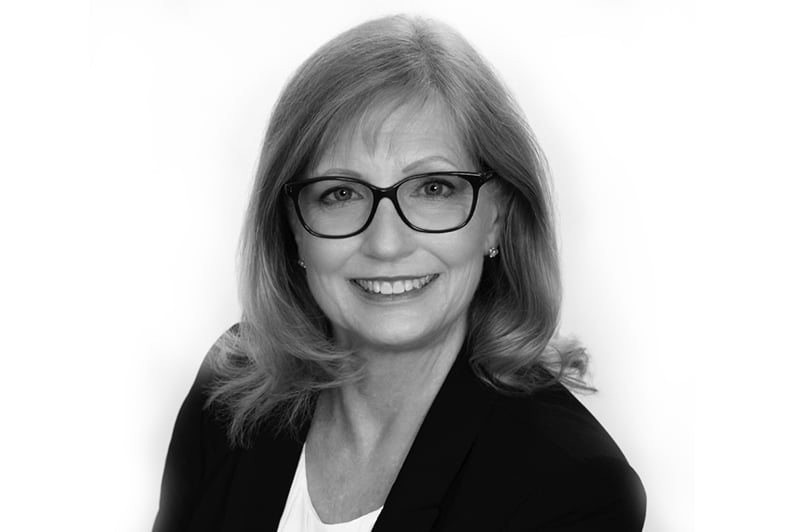 Audrey Burgher
Set up your free 15 minute consulting appointment today
Meet Your Instructor
When I was first asked to author the ReadySchoolcomponent of the Christian Emergency Network (CEN) Readiness Project, I was both honored and hesitant. I was honored because the Founder of CEN, Mary Marr, is someone I both admire and respect as a Christian, a leader and a friend. I was hesitant because I had difficulty determining exactly how I would tackle this monumental and important task of equipping my fellow educators in how to protect, defend and inspire our children in crisis situations of all kinds! My humaness got in the way of my spiritual being and deep desire to assist those whose journey in Christian education is to help save lives spiritually, emotionally, mentally and physically so the inevitable tragedies of life could be turned into His triumphs.
It wasn't until I leaned into my desire to be close to God and decided to trust Him that I was able to begin this task. I prayed fervently for guidance and direction. I truly had to trust in His love. The ReadySchool training is a direct result of His guidance and Grace bringing me out of my own human fears in order to bring forth something to benefit schools for 'such a time as this'. I pray that the ReadySchool training is as helpful and beneficial to your Christian School as it has been in bringing me closer to the only One who is able to protect, defend and guide our paths until He calls us home.
Before you venture into the ReadySchool training, here are a few insights into the ReadySchool development:
First, as your instructor, I'd like to offer a short summary of my background. Here is my CEN bio Audrey Burgher.For the purposes of this training, it is helpful for educators to know I have experience in public elementary school middle school, and high school administration. The vast majority of my experience is in elementary schools, both as an elementary school teacher and as an administrator. I have witnessed first hand how important it is for any educator to be trained in how to respond biblically to all sorts of situations and for Christian schools, in particular, to be the "best prepared" in these uncertain times.
One of my first actions as an elementary school principal was to convene a School Safety Assessment. I invited local EMS, Fire, and Law Enforcement leaders to meet with me in the school. The local Sheriff also invited a Tornado Safety expert to attend this initial meeting. Keep in mind, this was in early 1999. School Safety to that point consisted of regular fire drills and tornado drills. School shooting incidents were not a major topic, yet. But, the Columbine School Massacre happened about a month after I convened this first meeting. Things were starting to heat up in the school safety world. Then, 9/11 occurred a few years later. States started mandating additional school safety drills. We had to create drill scenarios that included sheltering in place for a major incident as well as a drill where we had to usher the entire school population to an offsite location. So, instead of four drills each year, we had to have a minimum of six emergency drills.
These drills had to be documented and reported to the State in order to receive our state funding. From my meetings I learned that there was much more to being prepared for emergencies than fire and tornado drills. With my School Project Management Team, we developed a comprehensive Emergency Operations Plan. I remember fondly the day a few of my teachers stopped me in the hall before a scheduled drill (we had to have both scheduled and unscheduled drills at this point) and asked me if they could pray with their students as they were sheltering in place. I did not hesitate to tell them I have no problem with this as long as they make it clear that students didn't have to participate. These are the things you have to do in public schools, sadly. I shudder to think what kind of backlash I could have experienced if this occurred in today's public school climate.
This brings me to why I am now involved with Christian Emergency Network. Shortly after retiring from public schools, my husband and I left our local church and joined another church. We eventually began volunteering on the Church Safety Team. The leader of the team introduced me to Christian Emergency Network and here I am. Mary Marr immediately recognized my heart for safety preparations, experience in all things "school" and that I desired to share my gifts in these areas. I delved into the CEN Readiness Project Leadership Kit and could see the absolute necessity of being prepared as a Church community. I began by breaking down each of the Ready training modules into "dynamic online classes'' to equip Christians, churches and cities to become prepared. The more I worked on the classes, the more Mary Marr and Michael Boler (another amazing Christian and friend in CEN) and I could see the need to expand the repertoire of the ReadyChristian, ReadyChurch, ReadyCity focus of CEN. This has led to ReadySchool. If you do an internet search on school emergency preparedness, you will find a large number of resources and training on School Emergency Preparation for schools. However, there is an obvious lack of resources for Christian Schools despite the high-threat-risk environment we find ourselves in now.
The CEN ReadySchool training is our answer to the lack of Christian School Emergency Planning resources. With this lack of resources and materials in mind, we have tried to blend the CEN Readiness Project principles into a signature ReadySchool Training Guide that includes online Classes and the ability to interact with an instructor like myself with experience in this much-needed area of expertise today. I strongly urge every reader to complete the ReadyChristian Classroom course available to all on our CEN Website before taking the ReadySchool training as it will provide the foundations for you as an educator to first survive and then be able to respond to others no matter where you find yourself, at the mall or at the school.
The ReadySchool training is recommended for every employee and volunteer in your school. While the ReadySchool training may be the basis of your in-service focus to prepare your entire school, what makes this training most helpful is that it is compatible with the other most vital element of preparing individual ReadyChristians. This element is the sum total of our Christian school responsibility, the biblical mandate to be able to share His Hope in crisis along with a tested and practical response plan. A ReadyChristian School gives credibility to the mission of Christian Schools in our homes and communities. If you have the opportunity to take the ReadyChurch course, you will notice many similarities from this to the ReadySchool course. If your Christian School is affiliated with a specific church, the ReadyChurch course would be beneficial and a natural support to your ReadySchool training.
As you go through the ReadySchool training, you will see how important the focus is on Christian spirituality development such as in working together in unity to meet the needs of those in crisis. As a former school administrator, as well as a member of a church safety team, I can certainly relate to the need of organizations to focus on "active shooter" preparation for Emergency Plans. This is absolutely important. But, in reality, the "active shooter" scenario is not nearly as common as many other crises that schools must be prepared to handle. Suicide and family crises (such as divorce, marital strife, etc) have a major impact on a school's security and emotional stability and occur much more frequently. Having a comprehensive School Emergency Operations Plan and Response in place will help you address all possible emergencies. The ReadySchool training will provide the basis for creating your own School Risk Assessment, your own Safety Team that is well integrated into your existing staff responsibilities, and your own School Emergency Plan based on the principles of readiness outlined beautifully in the Bible. These Biblical connections and models are woven into the ReadySchool training to keep the purpose of our work in this world focussed on Him and His Kingdom expansion versus the crisis itself.
Isn't that our ONLY Purpose?