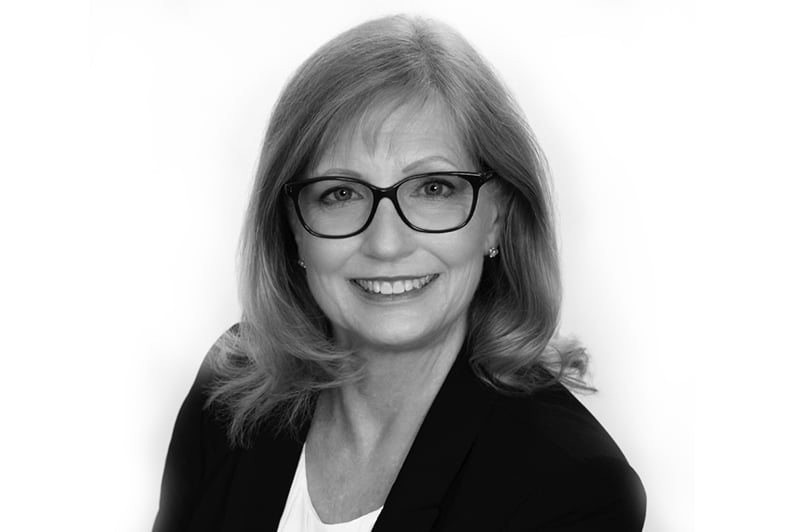 Audrey Burgher
Set up your free 15 minute consulting appointment today
Getting Started
"First, I tell you to pray for all people, asking God for what they need and being thankful to him. Pray for rulers and for all who have authority so that we can have quiet and peaceful lives full of worship and respect for God. This is good, and it pleases God our Savior, who wants all people to be saved and to know the truth." 1 Timothy 2:1-4 (NIV)
Welcome
Given the current societal environment and speaking from an educators point of view, both as a former teacher and as an administrator, we must stand against the fear and division being stoked in our schools. We can only stand strong together! Christian schools in particular, are at greater risk now than ever before. The ramifications of not being aware of our times and preparing for all types of hazards to stand strong together are great. It is far past time for Christian educators to lead the way in personal and school-wide readiness to respond in these uncertain times.
The ReadySchool Training is designed to help you lead your School to be spiritually, emotionally, mentally and physically ready to respond to emergencies both large and small.
Why do we need to be a ReadySchool? How will this help us?
A ReadySchool is one that is aware of our uncertain times and knowledgeable about threats or risk situations which may affect the school and the local community. A ReadySchool is prepared to respond with an All-Hazards team approach. They are educators who are ready to stand together in any crisis helping students, parents and the community to respond in a biblical manner when crises occur. A ReadySchool is one who is ready to share the love and Hope of Christ when others are asking "Where is God in This?"
Why is ReadySchool needed?
ReadySchool is needed because Christian educators must be able to effectively protect students as well as themselves. Putting in the effort through planning and creating a comprehensive emergency plan protects our students and staff thereby helping us tread effectively and biblically through challenging events with purpose and confidence.
ReadySchool is a natural off-shoot of CEN's ReadyChristian, ReadyChurch, ReadyCity training. The original CEN `Readiness' training began as a result of the events of September 11, 2001.
A Short History of the Christian Emergency Network Beginnings:
Following 9/11, a group of Christian leaders recognized that:
People were streaming into Churches to try and make sense of the tragedy, Churches, in general, were not prepared for the sudden influx of people. Churches were not prepared to answer the questions people had. About 80% of the people who came into Churches following 9/11 left a few weeks later.
As Churches and ministries gathered to discuss how to better prepare to be ready in times of disaster they quickly realized that the Church at large has become divided, each working to accomplish their own, specific God given goals. The reality of it is that the Church at large works together to accomplish their goals. Spiritually speaking, the walls of the Church have been broken down. Christian Schools, as an arm of the Church at large, plays a vital role in responding with the Hope of Christ in times of disaster. It is their unique service to the community turning tragedy into triumph.
Nehemiah provides the biblical example of Biblical Readiness and School Leadership. Nehemiah returned to restore the city of Jerusalem (that Jeremiah accurately predicted would be destroyed). While rebuilding the walls of Jerusalem, he marked off sections of the wall to be rebuilt and to be guarded by the families living nearby. In doing so, Jerusalem recovered from destruction and desolation while fending off constant attacks from enemies. For most of the 52-day rebuilding project, builders worked with a trowel in one hand and a sword in the other.
Today, the "spiritual walls" of our communities need rebuilding. Nehemiah offers a process and plan for responding. His defeated city had lain in ruins for 70 years. Recent disasters added to the devastation. Fires had ravaged the city and the walls were broken down. Nehemiah becomes impressed that he should do something to rebuild. Through prayer, courage, and taking action, Nehemiah leads the people of Israel. It takes 17 steps to rebuild the walls of Jerusalem, repel attacks, deal with the crisis, and restore Israel to a Holy relationship with God.
Similarly to the times of Nehemiah, the School must unite together to fulfill the heart of God in today's world, establishing His kingdom on earth, building the walls of protection around itself while sharing the heart of God with the lost.
The ReadySchool is Uniquely Positioned with the Answer
Secular readiness campaigns focus primarily on the physical readiness of the private and public sectors of our communities. And, while this is important, there is a preparedness that is greater if we are to make an eternal impact on those we minister to in crisis – a distinctly Christian readiness that cares for others in addition to self, Biblical Readiness. As Christians, we must have a balance of all four areas (spiritual, emotional, mental and physical); and it begins with a grounded personal relationship with Jesus Christ that allows us to trust in faith for rescue and protection, as well as the strength to help others around us. It is also important as believers that we are realistically knowledgeable of the risks and capacities within our grasp and have skills in emotional stamina to recover from a crisis. All four areas of readiness, which include spiritual, emotional, mental and physical preparedness, are important. Any weak area will affect all the others. It is our faith in Christ that allows us to face any crisis head-on. Without Him, we will fall short - either immediately, or within days or years.
According to a 2001 survey published in the New England Journal of Medicine, 90% of those in crisis ask "Where is God in this?" People either turn toward Him or away from Him - sometimes for a lifetime. Are we prepared to give an answer in word and action? As Christians, it is not enough to have all of this strength and then withhold it or hide it; we must share it with others who are facing their own crisis too. We are co-laborers with Christ as others seek to find victory over tragedies. We cannot do it alone, and neither can others. There is a Biblical Standard that we must live out obediently as faithful followers of Christ in order that we may be found pleasing to Him.
While we may not have ever thought about it this way, there is a Biblical Readiness Standard of measurement that scriptures have clearly laid out for us in both the Old and New Testaments. Whether it is the modeling of Nehemiah rebuilding the spiritual walls of unity by working together to restore the Church; or Noah, focusing on a huge family project by preparing the ark as God had specifically laid out for their protection and ours; or Joseph who, under great duress, did not fail to prepare for the days ahead. The Bible gives us role models to understand our times and circumstances - to get ourselves totally ready in mind, body and soul to survive, that we may stand strong in crisis so that others may find Hope in Christ too.
How do we, as Christians, become Biblically ready to first survive, thrive, and finally respond in faith to others around us when crisis comes?
As a ReadyChurch/ReadySchool, we may have blurred the Biblical Readiness Standard by leaving off one or two elements and expecting to have the same result. At times, we may have viewed walking across our street to meet our neighbor who just lost her husband as going into the lion's den, therefore dismissing that God still expects that from His believers. God calls us to first be grounded in Him by putting on the full armor of God, then to be salt and light in the midst of our own crisis as well as the painful experiences of others. Just as a truly ReadyChurch understands the Biblical Readiness Standard and intentionally prepares its flock to meet that standard, a truly ReadySchool must also understand and prepare. The ReadySchool realistically assesses its own level of preparedness in those four key areas of spiritual, emotional, mental and physical readiness and then celebrates its strengths while simultaneously rebuilding from its weaknesses.
The ReadySchool training will assist you in assessing your school's level of readiness, setting up an emergency team to keep the growth moving forward, as well as managing your school's own emergency-related School resources to include its own security.
A ReadySchool School Emergency Team is structured using the Incident Command Structure that is used by emergency management. This entails seamless integration when a School responds to local incidents. The training will help your School develop emergency response plans so that when a crisis occurs, your School infrastructure may still remain intact just when you need to minister most. CEN also makes available a complete ReadyChristian campaign in order to prepare all staff members to be ready personally as well as corporately. The ReadyChristian training, when implemented with all staff, provides the foundation of comprehensive emergency response and enhances the culture of the Christian school to be Biblically relevant.
The goal of the ReadySchool training is to develop Christians and local School bodies to become spiritually, emotionally, mentally as well as physically ready to respond to emergencies as faithful Christ-followers by praying for survivors, caring for survivors, and sharing with them the Hope we have in Jesus Christ!