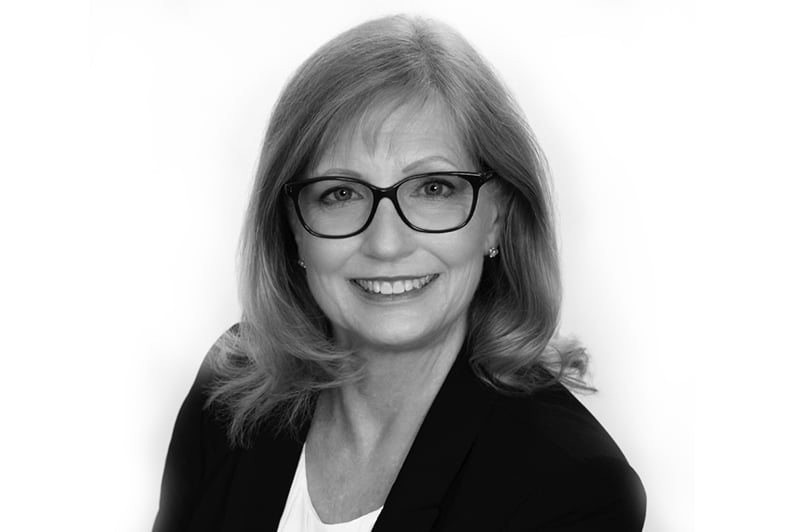 Audrey Burgher
Set up your free 15 minute consulting appointment today
Preparing the Staff
"But respect Christ as the Holy Lord in your hearts. Always be ready to answer everyone who asks you to explain about the hope you have, but answer in a gentle way and with respect. Keep a clear conscience so that those who speak evil of your good conduct in Christ may themselves be put to shame." 1 Peter 3:15-16
Equipping Your School Staff
After completing all the planning steps, it's now time to get your entire staff on board. Your staff will likely be the initial volunteers and will form some of the response teams that your School Emergency Team develops to respond to emergencies. Ensuring they have a Biblical Readiness foundation is vital to the success of long term sustainability of your ReadySchool.
Envision what it would be like to have 80% of your staff ready to respond in any crisis. When Christians are ready to respond, not only do they lighten the load of first responders, but they are also part of the solution instead of the problem-which is biblical.
By having your staff assess their own level of readiness, it helps to prepare them. This growth may be needed for themselves and their families so that they may be ready to give an answer for the Hope of Christ within. Traditionally, we have thought of readiness only in physical terms. But for Christians, it is important that they are resilient spiritually, emotionally, mentally, and physically; therefore girding themselves up in order to be able to survive and then be the strong ambassadors whom Christ finds pleasing.
CEN has developed the ReadyChristian Training to be a guidebook in developing personal preparedness in the context of the local School. We encourage Schools that are becoming a ReadySchool to conduct a ReadyChristian campaign within their staff.
Why Use the ReadyChristian Training?
The ReadyChristian Training equips Christians in your school staff in the Biblical Readiness Standard. The study series is designed to inspire your staff to accomplish three basic outcomes for personal readiness:
Networking/partnering with others who will stand with you in crisis

Preparing through: Make a Plan, Make a Kit, Be Informed and Help Others

Responding to those in crisis by praying, caring and sharing Christ
The ReadyChristian Training focuses on the biblical role models described in the Biblical Readiness Standard, men and women who were ready and therefore glorified God, saving themselves and others.
The ReadyChristian Training teaches how Christians can be ready to meet people at their point of need, care for them, and lead them into recovery and a lasting relationship with Jesus Christ.
After 9/11, 80% of those who came to the Churches nationwide left out the back door four weeks later due to a lack of assimilation and the lack of congregations working together to make the afflicted feel welcome. This study teaches how Christians can be ready to meet people at a point of need, care for them, and lead them into recovery and a lasting relationship with Jesus Christ. It provides activities that are geared to their own personal readiness: finding a "ready partner", becoming personally prepared, and then discovering how to effectively respond to a survivor or someone in crisis.
If you were to ask most Christians if they feel comfortable reaching out to someone who has lost a child or has just lost their home in a tornado, they would probably say I want to help, but don't know how. The ReadyChristian Training can be done as an all-School program or as a small group effort. Weekly (in School or in small groups...or both), members listen to a message on readiness, discuss it in groups, and then apply it in the following weeks.
Resources
The Christian Emergency Network website offers many enhancements to this study series online to customize your group training. In one small group, a member experienced the death of a child. The Christian Emergency Resources online provided an article on how to pray, care and share in the death of a child so that the group was able to minister to one of their very own! Your School Emergency Team will have already completed the ReadyChristian Training and now can make themselves available to answer the questions School staff may want to ask.
Additional resources are available to enhance the presentation, telling the story of the "how" and "why" of physical preparedness. Another way to enhance the effort is to offer emergency preparedness kits and other supplies for sale. This is a way to raise money for the effort and to make it easy for people to complete the ReadyChristian Training. These can be offered during all four weeks of the ReadySchool campaign so that everyone has a chance to see and purchase what they need. In one California Church, a youth group made a project of buying the supplies in bulk, assembling the kits and selling them as a fund-raiser. The Student Council or a Student Leadership Group or, even, a Parent Group could head up an activity like this as a fundraiser.
The goal is that a minimum of 80% of the School will complete the ReadyChristian Training and be ready to respond biblically to any crisis whether large or small.
The ReadyChristian Training can be found on the CEN website.
Implementing Biblical Readiness in Your School
Biblical Readiness means being spiritually, emotionally, mentally and physically ready to respond to emergencies large and small as faithful Christ-followers by praying for, caring for survivors and sharing the hope we have in Jesus Christ.
Biblical Readiness Consists of Three Main Areas
Networking with others to assess and grow personally.

Preparing personally and as a corporate body.

Responding to emergencies inside and outside your School to emergencies large or small.
Steps to Implementing Biblical Readiness
Assess Your Personal and School Readiness/Profiles

Examine Your School Readiness

Communicate the Need for Biblical Readiness

Apply Biblical Readiness personally through becoming a ReadyChristian

Communicate the Need for Biblical Readiness in School

Apply Biblical Readiness in School
This process communicates the need for a Biblical Readiness Standard personally and in your School using a Step-by-Step Process to guide your School effectively into fulfilling its mission in your community.
Step 1: Assess Your Personal and School Staff Readiness Level/Biblical Readiness Assessment
Nehemiah 2:11-16 – "I went to Jerusalem and stayed there three days. Then at night I started out with a few men. I had not told anyone what God had caused me to do for Jerusalem. There were no animals with me except the one I was riding. I went out at night through the Valley Gate. I rode toward the Dragon Well and the Trash Gate, inspecting the walls of Jerusalem that had been broken down and the gates that had been destroyed by fire. Then I rode on toward the Fountain Gate and the King's Pool, but there was not enough room for the animal I was riding to pass through. So I went up the valley at night, inspecting the wall. Finally, I turned and went back in through the Valley Gate. The guards did not know where I had gone or what I was doing. I had not yet said anything to the Jewish people, the priests, the important men, the officers, or any of the others who would do the work."
In these verses, Nehemiah rides through the city of Jerusalem to assess the current state of the wall of Jerusalem.
"Biblical Readiness means being spiritually, emotionally, mentally and physically ready to respond to emergencies large and small."
-Mary Marr, CEN Founder
ACTION STEP:
This is a perfect time to have all School staff members complete the ReadySchool Biblical Readiness Assessment in Appendix A. This is the same assessment that the School Emergency Team (SET) members completed earlier.
This tool assesses the spiritual, emotional, mental and physical readiness of your staff. It is important to understand where each staff member's level of Biblical Readiness is before you get started in order to celebrate your staff's current strengths, strengthen development, and to evaluate and sustain progress.
Nehemiah 2:17 – "Then I said to them, 'You can see the trouble we have here. Jerusalem is a pile of ruins, and its gates have been burned. Come, let's rebuild the wall of Jerusalem so we won't be full of shame any longer.'"
In these verses Jeremiah examines the current state of the wall of Jerusalem and compares it to what the state of the wall should be.
Becoming a ReadySchool starts with a foundation of Biblical Readiness. As a reminder, the possible outcomes of the Biblical Readiness Assessment are:
Detached - haven't thought much about readiness, not on the radar
Reluctant - do what you have to, not a priority
Challenged - looking to do more, but what?
Responsive - learning how to endure and meet physical needs
Engaged - responding to crisis but are lacking structure and skills
Resilient - aware, ready and there to give a biblical response to crisis and disaster
Replicating - reproducing biblical readiness with partner Schools who are building capacity in the community
Maybe you have given some thought to emergencies by planning evacuation routes from the School, screening volunteers, participating in blood drives or even responding to disasters. But are you ready to respond biblically?
Step 2: Communicate the Need and Basis for a Biblical Readiness Standard Personally
Nehemiah 2:17-20 – Then I said to them, "You can see the trouble we have here. Jerusalem is a pile of ruins, and its gates have been burned. Come, let's rebuild the wall of Jerusalem so we won't be full of shame any longer." I also told them how God had been kind to me and what the king had said to me. Then they answered, "Let's start rebuilding." So they began to work hard. But when Sanballat the Horonite, Tobiah the Ammonite officer, and Geshem the Arab heard about it, they made fun of us and laughed at us. They said, "What are you doing? Are you turning against the king?" But I answered them, "The God of heaven will give us success. We, his servants, will start rebuilding, but you have no share, claim, or memorial in Jerusalem."
Nehemiah communicates the need and how to resolve/apply the standard of what should be.
Becoming a ReadySchool means communicating to your School the need for a Biblical Readiness Standard that is unlike that of the world. It is a standard that will stand the test of time and build resilience into your school staff as they are guided into understanding and assessing the times and circumstances they live in and partnering with other Christians to maintain a healthy Biblical standard themselves.
It is important to communicate five basic principles of Biblical readiness:
Assess the School and the Times - measuring the current readiness of Christians, the School, and community...and establishing a plan to be ready to respond to the times we live in. Nothing is gained by denial or dependence upon others like government agencies or non-governmental agencies for their response. Christians who depend upon God are ready with the armor of God for any crisis. Assessing the times and circumstances and helping your School with a biblical response is healthy and produces strong disciples.
Biblical Example: Jeremiah 6:27, Jeremiah tested the metal of God's people.
Response Group Areas – responding within geographic areas where Christian Schools, Christians, Churches and/or Christian organizations together take responsibility to approach emergencies by networking, preparing and responding. It helps so much to stand strong together in crisis with other believers. The Response Group areas allow for everyone to respond in some way to a tsunami a world away or a family crisis in your School. Christians have a heart to respond – Response Groups are an effective way to channel that care.
Biblical Example: In Nehemiah 3, the roles that each group of builders took on to repair the wall of Jerusalem are explained. It took each person and family doing their part as individuals to accomplish the overall goal of rebuilding the wall.
Covenant with Christ-followers – agreeing and committing to care for each other in crisis and disaster according to a biblical standard. The ReadyChristian Together We Will Stand covenant and response helps Christians agree to respond and to know how to stand strong themselves and with others in crisis.
Biblical Example: In Esther 4:14 exists a covenant with God's faithful servants, Mordecai and Esther. They, established in a relationship of trust, covenanted to approach the king and address the needs of their people, believing that God had called them to such a time as this.
Build Comprehensive Resilience – becoming spiritually, emotionally, mentally and physically resilient through the daily, personal practice of worship, prayer, caring for others and sharing Christ in word and deed with obedience to God. The ReadyChristian training, along with partnering together with others in the School, helps Christians to stand strong in word and deed when emergencies occur. By being strong spiritually, emotionally, mentally, and physically, Christians are able to give a powerful witness.
Biblical Example: Matthew 26-28, Mark 14-15, Luke 22-24 and John 18-20 all tell the story of Jesus' life-from the road to the cross. As Jesus went from teaching the multitudes to laying down his life, Jesus exhibited a resilience that is the ultimate example for us to follow.
Replicate Fully Spiritually – cultivating a spiritual lifestyle to live as an example of the saving and sanctifying grace of Jesus Christ by actively praying and caring for others and then sharing the hope we have in Him...before, during and after a crisis or disaster. It is tempting to pray and care for others in crisis and leave off the most important response: faith sharing. Being fully spiritually ready means we are replicating the hope of Christ we have through His grace, and sensitively bearing witness into the lives of the hurting.
Biblical Example: Acts 26 tells us the story of when Paul went before King Agrippa. Paul was ready to give an answer, powerfully testifying to the work Christ did in his life.
The Biblical Readiness Standard provides a yardstick for Christian unity in crisis and disaster.
Biblical Readiness is being spiritually, emotionally, mentally and physically ready to respond to emergencies as faithful Christ-followers and praying, caring for survivors and sharing the hope we have in Jesus Christ. If we separate any one of these elements from the equation as Christians we are not ready. God holds us to a higher standard than those who are not walking with Him.
The evidence is clear – God is in the process of waking up the world to the fact that it cannot live without Him. ReadyChristians face these uncertain times with faith and hope. In crisis, unprepared Christians and non-Christians come to rely on the help of the ReadySchool. Are you ready to respond when you meet people who need His mercy and who simply cannot live without Him because of a financial, family or faith crisis? Are you ready to respond to a disaster?
Biblical Readiness is essential in fulfilling our mandate to share the hope of Christ. The facts are:
What we become before any emergency will dictate how we survive, recover and help others.

The basis of Biblical Readiness is one's spiritual health going into any crisis.

More and more emergencies demand our attention today. Whether these are economic, increasing natural disasters, or man-made threats; we live in an increasingly dangerous time.

Community-wide emergencies, crises that affect everyone around you (i.e. a teen suicide, public scandal by a leader, collapse of the economy, and disasters), tap out the personal reserve of the unprepared, leaving the hope-filled and ready believer to lead people into recovery and restoration.

Biblically ready people have personal resiliency and a better survival chance.

ReadyChristians are God's ambassadors to others in crisis, bringing hope and calm to a totally out-of-control situation.
God requires for each of us to give Him glory in all situations. Regardless of the emergency, building spiritual, emotional, mental, and physical readiness protects our lives and the mission of the School and positions Christians to serve others in their most desperate hour.
The world is changing too quickly and to dismiss this is an unhealthy denial of reality. To embrace uncertain times and trust God is healthy and mature. Our mission is to assist those who are ready to face reality, take simple basic steps to prepare for emergencies, and be ready to give an answer for the hope we have in Jesus Christ.
Again, the Biblical Readiness Standard provides a yardstick for unity in crisis and disaster and helps us understand God's plan for ReadyChristian and a ReadySchool.
Biblical Readiness requires Christians to meet four standards:
Responsiveness – is the ability to assess the times, hear God and act. Measuring your own personal readiness, the current readiness of Christians and the School, the readiness of the community, as well as where we will live helps establish a plan to be ready to respond.
Engagement – is the pre-planning agreement among Christians to help each other. Covenants and commitments are made to care for others during crisis and disaster in defined areas of responsibility called Response Group areas. Response Group areas are geographic areas in which Christians, Schools and Christian organizations take responsibility to network, prepare and respond to crisis and disaster together.
Resilience – is the strength to follow through in spiritual, emotional, mental and physical areas by keeping covenants and commitments. The daily practice of worship, prayer, obedience to God, practicing emergency responses of all kinds, and responding as God leads in prayer are essential habits.
Replication – is the ability to disciple others, passing on the encouragement of your faith and Biblical Readiness to other Christians.
Step 3: Apply the Biblical Readiness Standard Personally: ReadyChristian
Nehemiah 3
This section explains the role that each of the groups of builders took on to repair the wall of Jerusalem. It took each person and family doing their part as individuals to accomplish the overall goal of rebuilding the wall.
As you learn about Biblical Readiness, please answer these questions:
What is required to live up to this standard?

Who can I join in living up to this standard?

What is my level of readiness?
The steps you follow determine your own level of readiness and help you grow in areas in which you may be weak. God always gives you a choice. CEN prays you will follow the pathway that we have learned is effective; and that you will partner with at least one other person who will walk with you and be AWARE of situations you may face, READY to support you and be THERE, standing with you when crisis comes your way. People of faith know it is not a matter of if a crisis will occur but when. We can face crises with the certain hope we have in Christ.
For more detailed information regarding the four personal Biblical Readiness requirements, the ReadyChristian Classroom material includes the Biblical Readiness Assessment with the required outcomes. For your convenience, we have included the Biblical Readiness Assessment in Appendix A.
Step 4: Communicate the Need for a Biblical Readiness Standard in the School
Nehemiah 4:12-15 - "Then the Jewish people who lived near our enemies came and told us ten times, 'Everywhere you turn, the enemy will attack us.' So I put people behind the lowest places along the wall—the open places—and I put families together with their swords, spears, and bows. Then I looked around and stood up and said to the important men, the leaders, and the rest of the people: 'Don't be afraid of them. Remember the Lord, who is great and powerful. Fight for your brothers, your sons and daughters, your wives, and your homes.' Then our enemies heard that we knew about their plans and that God had ruined their plans. So we all went back to the wall, each to his own work."
Nehemiah communicated the need for the community to work together to both repair the wall while protecting their community. He communicated not only the need but a strategy on how to accomplish this.
Leadership Example: A Near Miss for a CEN Coach
When Jarvis Ward, a Christian Emergency Network coach and 13-year veteran of the Mission America Coalition City-reaching effort, first heard of an overturned chemical truck several miles from his home in Pearl, Mississippi, he became aware of both the scope of the need and the problem.
First, he had no idea what to do next. "Should I evacuate, stay in place, or get my kids out of school?" he wondered. (He wasn't totally AWARE of the situation and the appropriate response needed)
Second, he had no idea who he should call to ask these questions. (He wasn't READY)
Third, because his city network wasn't prepared, they couldn't offer support and aid to the community. (He wasn't THERE)
AWARE - READY - THERE
These are 3 areas in which to be prepared ahead of time.
Jarvis learned the lesson that any first-responder (policeman, fireman, soldier, etc.) will tell you: the only emergency is the one you don't plan for. Jarvis' situation brings to light the simple reality of emergencies:
They happen every day

They can happen to you on any day whether you are ready or not

They are always local

You can't plan for an emergency after it happens
Of all the great things that Jarvis' city-reaching group, who worked with hundreds of organizations locally, had done to meet previous and existing local needs (caring for the poor, fighting addiction and poverty, etc.), nothing had been done to prepare for such an event - an event that could undo the work of many years simply for lack of preparedness.
Ask yourself this: how would Jarvis' situation have been different if hundreds of ReadySchool's and ReadyChurches had been working together as a ReadyCity, to help meet the personal needs of his family?
Jarvis and his family would have had a personal emergency plan in place so they would have been ready to survive themselves first. He and his whole family would have known what to do, where to go and who to call, and his ReadySchool, ReadyChurch, and ReadyCity family would have been his first line of support.

Jarvis' family and his Church and School would have had access to the ReadyCity response group online where other families in other Churches and Schools would have been working together to meet the real and pressing needs, going well beyond the media focus and the first responders departing. His Church and School Emergency Team (CET/SET) and response group would be giving up-to-date information on where prayer gatherings were occurring, where needed supplies could be procured, what time a conference call on sheltering his family would have taken place, as well as given him details on where the local memorial worship services were being held where he could bring family members who were seeking Jesus to find Hope in the midst of their crisis.

Jarvis would have been using Meet the Need located at Christian Emergency Network to find specific supplies that met his unique needs for his community.

Jarvis, and his family would be able to help any of his neighbors (perhaps people who didn't know Christ) respond to the emergency because Jarvis would have known where to go, what to do and whom to take with him.

Jarvis, once he had taken care of his family and neighbors, would have been able to be called up as a volunteer in support of a local response. He would have been on site as a living witness of God's love and provision even in the unfolding crisis; and when camera lights were upon him, he would have had no hesitation in giving an answer for the Hope of Jesus within Him so that others may embrace Him too.
This is the goal: when difficult situations arise, Christians are aware, ready and there to help, provide comfort, and share a biblical response.
Fortunately for Jarvis, the tanker disaster was contained; but the questions remained, what about next time? What do I need to do to be ready to help my own family, School and community?
Step 5: Apply Biblical Readiness in the School and Community
Nehemiah 4:16-23 – "From that day on, half my people worked on the wall. The other half was ready with spears, shields, bows, and armor. The officers stood in the back of the people of Judah who were building the wall. Those who carried materials did their work with one hand and carried a weapon with the other.
Each builder wore his sword at his side as he worked. The man who blew the trumpet to warn the people stayed next to me. Then I said to the important people, the leaders, and everyone else, 'This is a very big job.'
'We are spreading out along the wall so that we are far apart. Wherever you hear the sound of the trumpet, assemble there. Our God will fight for us.' So we continued to work with half the men holding spears from sunrise till the stars came out. At that time I also said to the people, 'Let every man and his helper stay inside Jerusalem at night. They can be our guards at night and workmen during the day.' Neither I, my brothers, my workers, nor the guards with me ever took off our clothes. Each person carried his weapon even when he went for water." (NIV)
These verses show how the Israelites carried out the strategy as described by Nehemiah. It shows how they applied the standards of readiness to carry out the mission of rebuilding the city walls.
The Bible gives us a standard for our lives as ReadyChristians. ReadyChristians come from all walks of life and from all sectors of the Christian community. ReadyChristians collectively make up a ReadySchool and a ReadyChurch and are the basis for a ReadyCity.
Using the same profile, apply the Biblical Readiness Standard to a five-mile radius around your School and/or Church answering these questions:
What is the current level of Biblical Readiness in your School? Use the ReadySchool Biblical Readiness Capacity Assessment found in Appendix A to assess your community and evaluate how your School level compares.

What is required for you to live up to the biblical standard as a School in your city?

Who are the local Christian Schools you can join with to live up to this standard?

What five Schools can you begin praying with weekly as a team, including your own, who have a calling to be ready in your community. Ask God to bring Christians together to achieve Biblical Readiness.

When can you have regular prayer for the members of your School, asking that they will personally embrace and model the Biblical Readiness Standard in your community?
What could your School accomplish if a majority of members were Ready to Respond? Imagine this: the local School Emergency Team (SET) becomes a kind of spiritual M.A.S.H. unit - a triage for binding the emotional and spiritual wounds of members and non-members seeking help in desperate situations.
Psalm 1:1-3 says, "How blessed is the man who does not walk in the counsel of the wicked, nor stands in the path of sinners, nor sits in the seat of scoffers! But his delight is in the law of the Lord, and in His law he meditates day and night. He will be like a tree firmly planted by streams of water, which yields its fruit in its season and its leaf does not wither; and in whatever he does, he prospers" (NIV).
Prosper
Knowing Jesus Christ personally

Enjoying the benefit of standing with others in the name of Jesus

Living eternally with God the Father
One Voice. One Hope.
We are here together because God has designed this time for all of us present "for such a time as this." We desire to Reach our World for Jesus Christ and give them hope. Your world may extend to the individual next door, around the block, or at the grocery store, but in your world there are hurting people that you can Pray-Care-Share with.
"The Lord says: I will RESCUE those who love Me. I will PROTECT those who trust in my name. When they CALL (Pray) upon me, I WILL (Promise) answer; I will be with them (Present) in trouble. I will rescue (2x) them (those who call upon His name, pray and trust Him only) and honor (Reward) them. I will satisfy (Meet their needs) them with a long life and give them my (Gift of Eternal life with Him) salvation"
Psalm 91:14-16 (NIV).
How will you stand with others in crisis…How will you actually do this? As a Spiritually ReadyChristian, we realize that we are not individuals; we are the Body of Christ called to build the Body. It is not about me reaching the finish line and receiving the prize, this race is about all of us reaching the finish line together and finishing well.